This 1999 Olsen Twins Look Still Holds Up In 2020
Taylor Hill/FilmMagic/Getty Images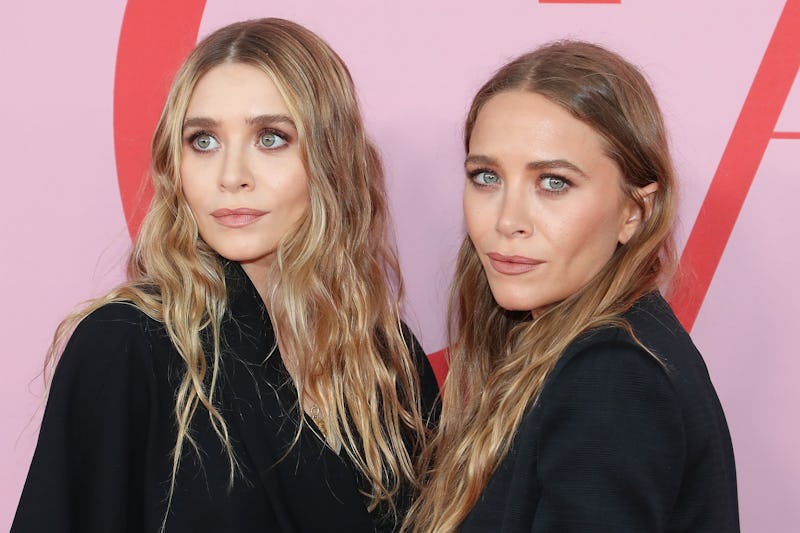 Mary-Kate and Ashley Olsen are two of the most notable duos out there. From the early stages of their careers on the set of Full House to their roles in the fashion industry as influential designers behind the minimalist movement with their luxury label The Row, the Olsen Twins have no doubt become household names in Hollywood and beyond. Of course, it would be remiss to say that a large part of that isn't because of their sartorial decisions. Over the years, Mary-Kate and Ashley Olsen's most iconic outfits have only gotten better — and there's no doubt there will be more to come as time goes on.
Through every era of the Olsen twins' style evolution, Mary-Kate and Ashley have always managed to create looks that, while indicative of the trends at the time, still hold up today. And yes, that includes the ensembles from the '90s and early aughts. Case in point: their coordinated cardigans, slip skirts from the premiere of Anna and the King in 1999 — a look that could easily be spotted on an It girl in 2020. They also championed iconic wardrobe staples like Balenciaga's City Bag, oversized sunglasses, and more recently, oversized tailored silhouettes in neutral hues.
As they've gotten older, the famous sisters have streamlined their style into what it's become known as today: timeless pieces with thoughtful tailoring, artistic draping, and luxurious materials. But, they still add bohemian details that defined their style of earlier decades, especially when it comes to jewelry. Their luxury label The Row has mirrored their style evolution and has earned the duo four CFDA Awards: American Womenswear Designer in 2015, and American Accessories Designer in 2014, 2018, and 2019.
Whether they're on the red carpet at the Met Gala or they're taking a break outside of their NYC office, there's plenty of inspiration to be had from fashion's most iconic duo. Scroll down to see how the Olsen twins' style has evolved into what it is today.
This article was originally published on