This Outfit From 1999 Is Jennifer Aniston's Best Look Ever
@jenniferaniston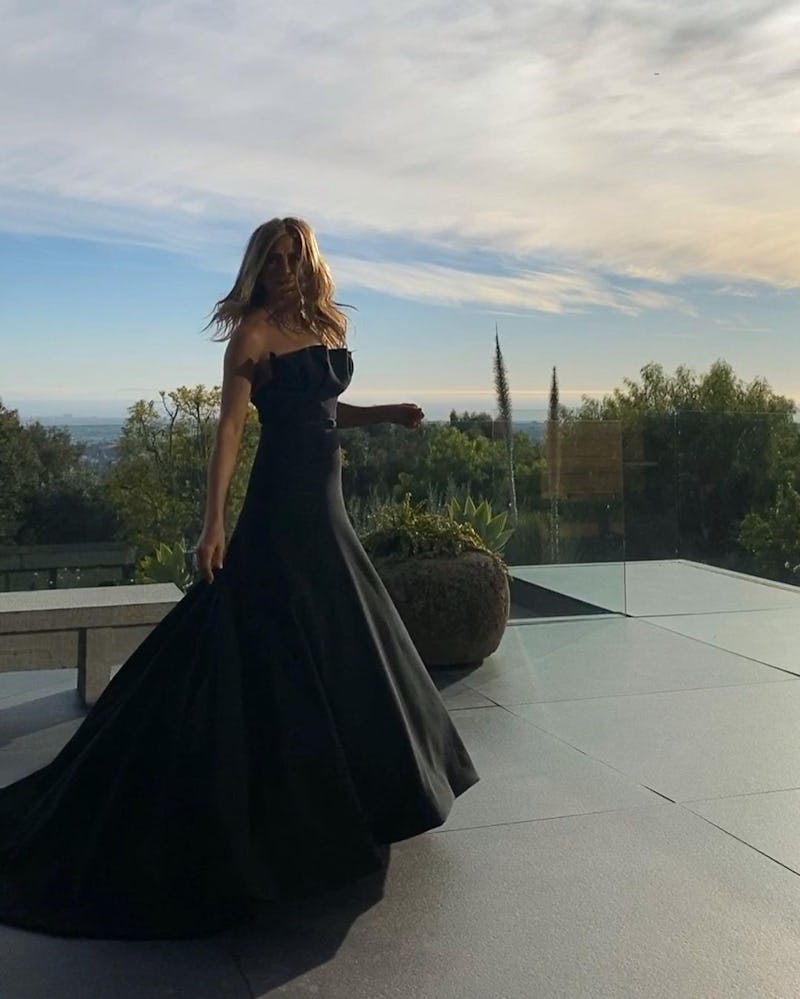 Sure, Gen Z is obsessed with replicating the looks of TV's arguably best-dressed but least-experienced coffee shop waitress turned fashion executive Rachel Green: The baby tees, knee socks, and slip dresses are exactly the kind of nostalgic, 90s style that's seemingly everywhere again. That said, an effortlessly cool wardrobe has also been a constant for the actor behind the beloved Friends character as well — both on screen and off. Throughout her decade-spanning career, Jennifer Aniston's most iconic outfits prove she's a reliable source of inspiration, having sported countless casually chic yet sensual looks that are as timeless as she is.
The 52-year-old actor — who will soon reprise her star-making role in the recently announced reunion — has no doubt opted for a more daring, statement-making ensemble when the occasion calls for one. But judging by her best looks to date, it's clear that she knows what she likes — and because of that, her style is always on point. That said, even The Morning Show actor is not immune to an of-the-moment trend or two as they come along — like the floral-print dresses and shiny tops of the 90s. But in true Aniston fashion, she manages to make these once-trendy themes feel ageless.
Throughout her years on the red carpet — whether she was making an appearance at a low-key media event or attending a major awards ceremony — Aniston has given the world a virtually endless collection of stylish ensembles anyone can appreciate. Scroll down to see how the actor has adapted her timeless style over the years through her most iconic looks yet.