The Jewelry Brands You Should Bookmark If You're Obsessed With Kendra Scott
8 OTHER REASONS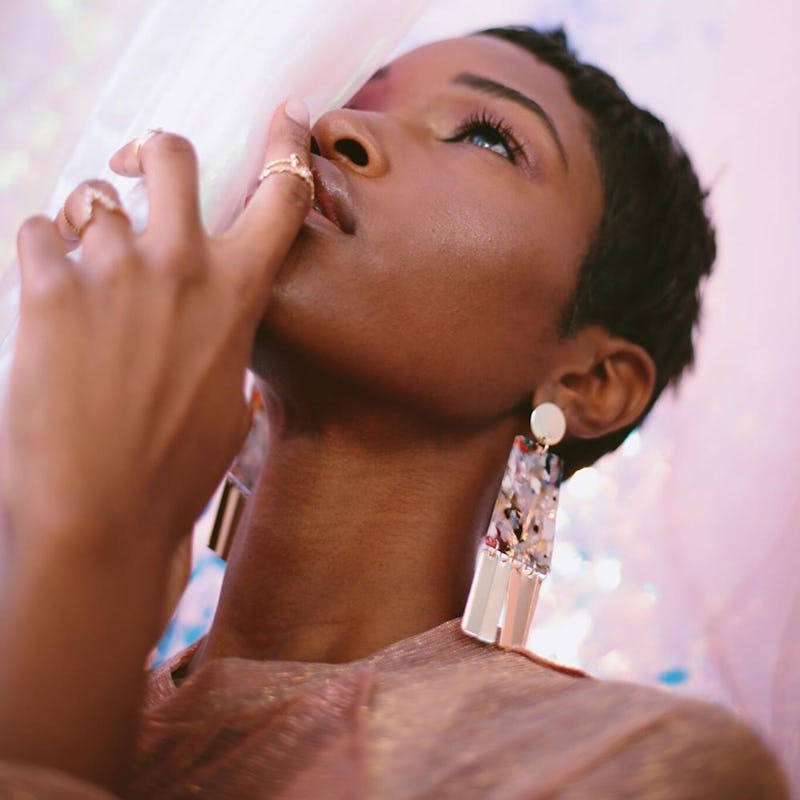 With a new season comes a whole fresh set of invites for events that will likely leave you scrambling to find the right dress, shoe, bag, and of course, jewelry. And while larger scale accessories may at first be the focus of your attention, it's important to remember that the right jewelry can make just as big of an impact and bring the whole look together. When your jewelry box has previously needed a pick-me-up for such eye-catching pieces, you've probably turned to Kendra Scott. And why wouldn't you? The brand has been churning out colorful, feminine pieces at an affordable price point for years. That said, with a packed social calendar, you may be in need of a few additional brands like Kendra Scott to round out your summer jewelry lineup before the parties kick into high gear.
If that's the case, keep scrolling to discover and bookmark the below ASAP. Each of the six brands included offer up easy-to-wear, head-turning designs like Kendra Scott's that'll bring gorgeous color as well as standout silhouettes to your jewelry collection for a wallet-friendly price.
8 Other Reasons
At 8 Other Reasons, you'll find everything from bold earrings to delicate feminine necklaces, among other styles. It makes for a great place to start shopping if you're looking for a range of silhouettes for various events. Even better? You can pick up a couple of styles without breaking the bank.
Adornmonde
Only sold through its namesake website, this brand carries a range of styles from dainty silhouettes to refined statement-makers. But, no matter the size, Adornmonde's pieces seem to always bring a little something extra special: Think delicate bracelets with gemstone details and minimal geometric earrings with pearl adornments.
Brinker & Eliza
Created by a mother and daughter duo, Brinker & Eliza is a brand you've likely scrolled passed on Instagram recently, as it's been receiving a lot of love from the fashion set. And, all it takes is one peek at the brand's collection of unique and colorful summer-ready designs to see why fans can't get enough of it right now.
CHAN LUU
Though you may be familiar with CHAN LUU due to its wildly popular wrap bracelets, the brand has so more than that to offer, including refined rings and necklaces as well as eye-catching earrings. And while there are pieces in the mix that hit above the $200 mark, you'll still be able to scoop up lots of stunning styles for less.
Ettika
Turn to Ettika for pieces that mix metals with pops of color in an elevated way for a low cost. The brand has a slew of visually interesting styles you can use to top off an outfit or make the look altogether, for that matter.
TAI
If you gravitate toward more delicate designs, check out TAI's selection of jewelry. The brand has a wide array of pieces that are smaller in size but will still bring a dose of color to your look. Just take a peek at the below — they may be dainty, but they'll stand out.