This Affordable Trader Joe's Find Makes The Perfect Secret Santa Gift
Trader Joe's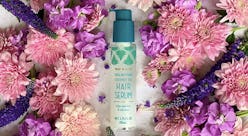 Holiday shopping can be stressful, so when you find a spot where you can pick up something for literally everyone on your list it means you've got more time to spend tackling the rest of your to-do list (like making travel arrangements or figuring out what festive dish you're making for family dinner). Thankfully with the wealth of Trader Joe's holiday gifts this year, you can save yourself a lot of stress — not to mention some serious cash, as the cult favorite grocery store is known for its affordable price points.
If you've set foot inside a TJ's this time of year, you probably know there are few things you can count on: A freezer section full of simple and seasonal meals, a bounty of pumpkin-flavored/scented products, even more surprisingly good beauty products than are usually stocked, and of course a wide variety of sweets. While the former of these is a lifesaver when you've got to bring a dish to potluck but have literally no time, the other options happen to be great gift options (besides stuff you also want to pick up for yourself). Whether you're shopping for your foodie friends, your holiday hostess, or your skincare-obsessed co-worker, there's pretty much something for everyone.
To get you started, find 11 gift-ready goods to grab during your next TJ's haul — just don't forget a little something for yourself.
Shea Butter & Coconut Oil Hair Serum
Clocking in at just $3.99, this lightweight-yet-moisturizing hair serum makes a perfect stocking stuffer or Secret Santa gift — especially since it's formulated for all hair types. With its coconut-vanilla scent and beneficial ingredients (including black currant, açai, and macadamia seed), they'll feel like they're getting a salon treatment at home.
Autumn Maple Coffee
TJ's offers so many different kinds of coffee, but a seasonal option like this one (which happens to be great for someone who's not really into the whole PSL thing) is ideal for getting anyone into the holiday spirit.
Apple Cider Jam
Unique condiments and sauces are always a great gift idea for foodies, and if you're still able to get your hands on this seasonal jam, the one in your life will love using it to top waffles, toast, oatmeal, or even mixed into a creative cocktail.
Pumpkin Spice Biocellulose Face Mask
Stock up on this seasonal beauty product while you still can. While it won't make you smell like pumpkin spice, it does use a lot of the key ingredients to soothe your parched winter skin.
Advent Calendar For Cats
This year, TJ's has something special for your feline friend, too. This advent calendar is filled with treats for your fur baby. Or you can give it to the cat lady in your life.
Advent Calendar For Dogs
Of course there's a version for dogs, as well.
12 Days Of Beauty
With mini versions of products like lip balm, face oil, and body scrub, this advent calendar is the perfect thing to give anyone who could use a little extra self care.
Sipping Chocolate
Shopping for someone who loves sweets? Snag this totally decadent, European-style chocolate treat that's meant to be slowly savored.
Handcrafted Felted Wool Garland
Grab one of these colorful garlands for the home decor aficionado on your list.
Body Butter
Peruse TJ's options of super hydrating body butter for a pampering stocking stuffer.
Harvest Blend Herbal Tea
Tea makes a great hostess gift, and this blend of cinnamon, ginger, apple, orange peel. chamomile, and roasted chicory is both comforting and seasonal.