January's New Makeup Launches Will Upgrade Your Routine (& Look Good On Your Vanity, Too)
Fenty Beauty / Instagram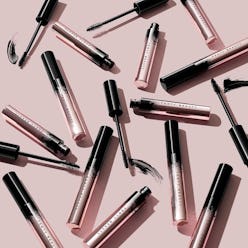 At the start of a new year, just about everything is surrounded by a feeling of freshness. Everyone has turned over a new leaf, in the hopes that 2020 will be the best, brightest year yet. But even just a few days into January, that shiny optimism and (admittedly naive) belief that everything old has become new again surely starts to wear off as life returns to its usual pace. Well, with some notable exceptions: All the new January 2020 makeup products arriving on shelves.
While you and all your friends have made commitments to constructive habits and healthy self-improvement goals in the new year, all your favorite beauty brands have been gearing up to make 2020 their best turn around the sun, too. And naturally, that means no shortage of fresh, innovative products to revolutionize routines and upgrade beauty lovers' lives (and makeup shelves). Anything to help you reach your "new year, new you" goals, right?
And January's new arrivals are a particularly strong showing. There's something for nearly every type of makeup lover, even those maximalists who are sure they've tried everything under the sun. A completely new and unexpected category from fan-fave lip product brand, Bite Beauty, yet another alluring expansion on Charlotte Tilbury's iconic Pillow Talk range, and Fenty Beauty's first-ever mascara — they're all appearing at beauty retailers this month, to help you kick off 2020 on a very glam note.
Chase the appealing aura of a completely clean slate and keep scrolling for all the new makeup products to upgrade your routine, below.