12 Nail Polishes For A Beach Vacation That'll Complete Every Outfit You're Planning
Cirque Colors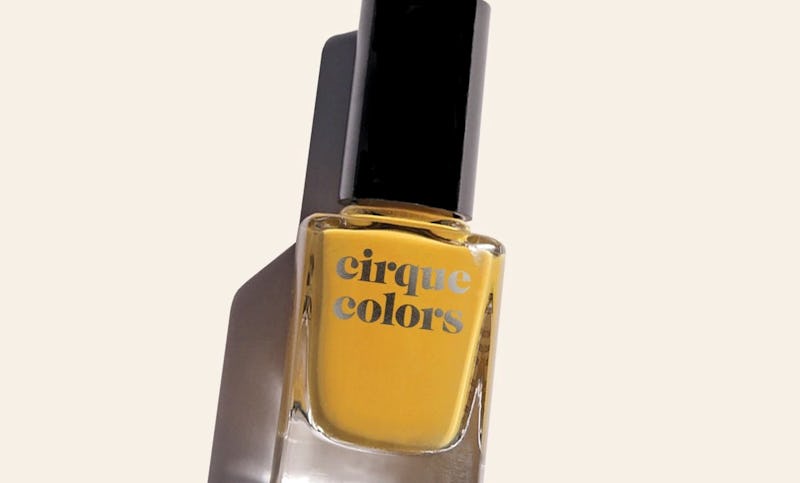 What is the most important thing you should do the day before you leave on vacation? Pay a visit to your favorite local manicurist. Alright, there may be no scientific evidence to back up this claim, but there is truth to it: Picking out nail polishes for a beach vacation is as important (and fun) as carefully planning which outfits to bring.
However, an island getaway is a bit different than a trip sight-seeing. The big difference being water — and lots of it. Regular water can seep into your manicure and cause it to chip, while chlorine and salt water can do damage to the nail itself. This doesn't mean you should skip your pre-vacation manicure, though; just invest in owning the nail polish, and bring it along on the trip for any necessary touch-ups.
Stumped on which color to pack? Continue scrolling down to browse 12 nail polishes perfect for your upcoming trip. There are some beachy trends below that'll probably never go away, and a few surprising choices — because is there any better time to be a little extra than when you're lounging on the beach?
White
A summer go-to for years, the white nail polish trend shows no signs in slowing down. And why should it? It goes with everything, is appropriate for any occasion, and can instantly enhance your tan. Despite hot white's everlasting popularity, a pale nail is always slightly unexpected; even if you choose a shimmer or off-white instead of the classic opaque hue.
Coral
Is there a more beach-ready color than coral? Not a chance. The shade breathes summer vibes, even if your vacation is in the middle of winter. When going with coral, you have options, too: Do you want a bright shade or something paler, lively orange or delicate pink? However you choose, coral is sure to work out in your favor.
Unexpected Color
You're officially #OOO — so get a manicure that reflects it. Try out one of the creme nail polish shades you've had your eye on for a while, like one of J.Hannah's nail colors; each one is inspired by non-traditional nail polish shades, like those found in art or nature. Or, go with a color that fits into your off-work style playbook — like a dreamy, denim blue — but may not fly during office hours.
Warm Metallic
Like a bright, fun color, a metallic nail color kicks your vacation style up a notch; and going with a warm metallic versus the traditional cool chrome is unexpected. Eye-catching nails are in, and there are metallics for any mood (and comfort level when it comes to shimmer). You can try out one of essie's metallic shades from the Treat Love & Color line if you like a subtle shine. For major impact, doll up your nails with a holographic manicure, like Floss Gloss' Disco Dust — there is nothing subtle about the stunning linear holo finish.