These Travel-Size Hydrating Skin Care Products Save My Skin Every Time I Fly
I never leave home without them.
Courtesy of Marina Liao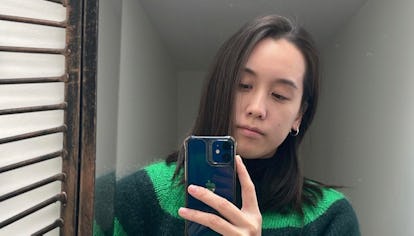 We may receive a portion of sales if you purchase a product through a link in this article.
If there's one tip I've learned from all of my beauty editor friends, it's that when you travel, it's important to maintain a skin care routine that's similar to the one you follow at home. A big part of this is to continue using the same products, so your skin doesn't freak out when exposed to dry airplane air and all the different elements that can hit once you arrive at your destination. I kept all this in mind when packing for my trip from NYC to LA this month, knowing that my dry, eczema-prone skin doesn't do well with sudden climate changes. As I was only bringing a carry-on suitcase, I packed travel-friendly sizes of my everyday hydrating skin care products.
Luckily, many of the items I use every day already come in at under 3.4 ounces, the TSA-approved liquid limit, such as my Kate Somerville sunscreen and Eadem moisturizer. For the items that I didn't have in travel-friendly sizes, like my Summer Fridays Jet Lag Mask, I bought a mini tube to hold me over on my trip.
Even if I don't have any flights booked, I like to stock up on my go-to products in smaller sizes so I'm always prepared for my next trip. I keep them in my drawer at home that's labeled "travel-friendly products," so I can easily grab them and toss into my pouch as I'm packing.
Ahead, you can find the skin care goodies I swear by to tame my sensitive and crackly skin when I fly. No matter where I'm headed — be it the West Coast, Europe, or Asia — I always make sure to have these products on hand.