This easy 5-Step Routine Never Fails At Hiding My Tired Eyes
Effortless and effective.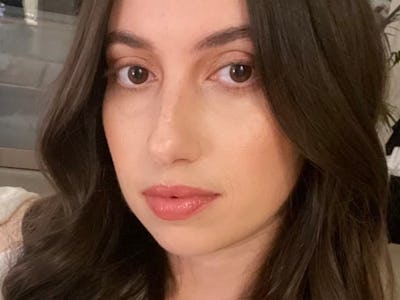 Courtesy of Rebecca Iloulian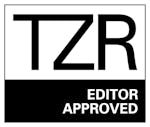 We may receive a portion of sales if you purchase a product through a link in this article.
Lately, I've found myself waking up in the mornings still feeling exhausted. Perhaps it's all of the hours I spend staring at a screen during the day, the late-night Netflix marathons (there are so many good shows to get through), or my general anxiety that makes it hard to get a good night's sleep these days. Regardless of the root cause, the exhaustion definitely shows as much as I feel it. Dark, puffy, sleepy-looking eyes have become my new best friend. However, after many drowsy mornings, I've mastered a routine for hiding tired eyes. And while these products can't replace a night of uninterrupted sleep, they do make me feel at ease that everyone I encounter will at least think I did.
While my current state of general tiredness is to blame for my extra dark circles, under-eye baggage is actually something I learned to reckon with a long time ago. I have naturally darker under eyes and have always been prone to getting bags, so even if I do sleep well, there will always be a little something there. Over the years, I've learned that less is actually more when trying to cover up dark circles and under-eye bags, so I focus on extra nourishing skin care and a few no-makeup makeup hacks.
Ahead, my easy five-step routine for waking up tired eyes and keeping my skin looking glowy and bright.
Step 1: De-Puff
The absolute first step when you wake up looking tired is to de-puff your eyes with a cold beauty tool. Ice rollers and ice globes have become cult-favorite tools of beauty enthusiasts everywhere, though I personally prefer a classic ice pack I can leave on for a few minutes to soothe the area. I notice an immediate difference after using a little cold therapy and sometimes even use it throughout the day if I need a refresher. Not only does it visibly plump the eye area, but it also feels amazing and boosts my energy as I start the day.
Step 2: Hydrate
The next step: hydrate, hydrate, hydrate. I have extremely dry skin, and the eye area is already thin as it is, so I love an ultra-rich and moisturizing eye cream to keep things looking plump and dewy. I also typically look for eye creams that have caffeine in them, which can be a powerful ingredient to combat dark circles and tighten the skin. If I have a little extra time in my morning, I'll also throw on some eye patches for 15 minutes for an added boost of firming hydration and an extra glow.
Step 3: Conceal
Once the skin care is complete, it's all about concealing. I opt for a creamy, lightweight concealer as it blends very naturally with my now hydrated, plump skin, and provides a warm, glowy look, versus a more mattifying formula. I also like to use one or two shades lighter than my perfect skin tone match, as it really brightens up my face. I'll actually avoid foundation altogether when my skin looks tired, and just use a bit of concealer where needed, as it illuminates my face for a natural look — even beyond my under eyes. In contrast, foundation often creates more texture and make me feel weighed down.
Step 4: Illuminate The Eyes
I always apply a subtle highlighter or shimmer eyeshadow in the corner of my eyes to add a bit more brightness to the area. The light shimmer will distract from the otherwise dark under eyes and keep things luminous. You can also add a touch of product under the brow bone, which will provide a lifted look. Go with a neutral color that blends seamlessly with your skin tone, and make sure to apply it gently so as not to overdo it.
Step 5: Finishing Touches
Less is really more when disguising tired eyes with makeup. If you pack on too much product, it will weigh you down rather than giving off that fresh-faced look. I brush my brows up for the illusion of more lifted eyes, apply one thin coat of mascara for a lengthening effect, and throw on a little blush and highlighter for a healthy-looking, rosy glow. That's really all you need to breathe a little life into your look — and wake up your eyes.