The Real Reason You Call Your Skincare Regimen A "Routine"
Epara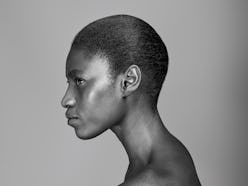 Every so often, a new or buzzed-about ingredient or product enters the collective consciousness of the beauty world and it's seemingly everywhere right away. Last year, skincare brands all heeded the call for hyaluronic acid serums; more recently, ceramide-filled moisturizers have made their mark. But the latest idea to spread its influence across the beauty space is less of a product and more of a practice. The concept of ritual skincare — a more mindful, self-care inspired approach to beauty — is quietly shaking up the skincare industry.
It makes sense: As the line between wellness and beauty becomes more blurred — and consumers push back against negative marketing terms like "anti-aging" — ritual places the focus on self-love (and skin-love), rather than telling you to exfoliate your skin cells into oblivion or "spot correct" an acne scar.
"To me, a routine is something you do because you have to or because your mom told you to do it," Joanna Vargas, a celebrity facialist who works with Elizabeth Moss and Sarah Hyland and founded her own line of ritual-centered skincare, tells The Zoe Report. "But a ritual is a chosen practice of self care — it's something that will make you feel better about yourself and boost you up so you can face the day."
The Origins of Ritual
Admittedly, at first glance, the modernized concept of "beauty rituals" may seem like a capitalistic appropriation of sacred, time-honored beliefs and ceremonies — but mindful beauty practices actually date back thousands of years. In ancient traditions like Ayurveda and even witchcraft, the beauty rituals performed (like self oil massage, or adorning the body and face with crushed flowers and herbs) were about more than beauty, though. They were about honoring the self, the body, and the earth. Today's beauty brands are tapping into that same feeling by focusing on natural ingredients with a rich history.
"Our heroine ingredient, thanaka from Myanmar, has been used in beauty rituals by Myanmese women for more than 2000 years," Sara Orme, creative director at New Zealand beauty brand Girl Undiscovered, tells The Zoe Report. "Both ritual and remedy, thanaka cools the skin, prevents sun damage, and clears up acne — hence why the women of Myanmar are known for their beautiful skin." She notes that thanaka is so revered in Myanmar, the locals still have festivals to celebrate its power.
"In ancient times, wise women and healers would carry certain essential oils near their hearts," Shiva Rose, a holistic beauty expert and founder of her namesake skincare line, tells us. "These oils were were protective talismans, but also could be used medicinally when needed." She incorporates this concept into her brand's skincare products, like the Rose Face Oil and Venus Amber Body Oil, by formulating with healing essential oils. "I love that romantic notion of carrying my oils near me to protect and nurture," Rose says.
How To Turn Your Routine Into A Ritual
Cultivating a skincare ritual doesn't have to be a major production, and it doesn't require you to buy any special products (although the latest ritual-focused skincare releases are certainly tempting). "Turning your skincare routine into a ritual is a slight adjustment towards honoring yourself," Rose tells TZR. "This can be done simply by adding an intention to the process." In other words, the only necessary component for ritual is intention, or a sense of mindfulness and purpose. This pulls you out of autopilot mode, away from mechanically applying serums and moisturizers, and asks you to refocus on "connecting with your own needs," Neada Deters, the founder of skincare brand LESSE, tells us. "It's a mindful daily check in, a quiet moment to be with yourself and really see what's going on — above and below the surface."
Your personal skincare ritual may even involve removing steps from your routine. "The key is to keep it simple and forget about the 10-step beauty routine — which often people skip anyway because it is too hard," Orme says. Instead, slow down and revel in a single skincare step, focusing on how it feels. Rather than distractedly slathering on a face oil, "Keep a bottle beside your bed start your day with a face massage — simply set aside five minutes a day to nurture yourself and your skin."
The most mind-blowing part? Incorporating intention into your personal skincare practice acts as a stress reliever, and can have a profound impact inside and out.
The Benefits Of Ritual Skincare
"Having a ritual helps you to connect to all your senses," Orme tells us. "Breathing in a calming and natural scent helps to destress, and the sense of touch on your skin can help to decrease your cortisol levels, which will benefit your skin." Mindfulness, deep breathing, and massage have all been shown to decrease the amount of cortisol (the stress hormone) in the body — and since excess cortisol increases inflammation and impairs collagen production, less cortisol often means glowier skin. "Studies show that being more present and living with intention can add to our health and therefore our radiance," Rose adds.
Aside from the stress-reducing benefits, many of the the latest ritual products on the market also incorporate elements like aromatherapy and lymphatic drainage massage for tangible, proven benefits to the mind and skin.
"My Sea Siren Body Scrub was made with lemongrass, which releases negativity," Rose shares. Inhaling the scent of lemongrass has been shown to reduce anxiety; plus, it has antibacterial benefits that help keep skin clear. "I keep the Savor Beauty Toning Mist in my purse and pull it out any time I need a skin- or spirit-refresher," Angela Kim, the founder of Savor Beauty, tells TZR. The mist includes lavender and tea tree essential oils, both of which have been shown to promote a sense of calm — in terms of the skin and the nervous system.
Massage is another important aspect of ritual skincare, one that has a direct impact on skin health. "I use my FaSha Clear Crystal Quartz Tool after applying my face oil and give my face a two minute fascia-stimulating massage," Dr. Lamees Hamdan, a dermatologist and the founder of Shiffa, tells The Zoe Report. "This helps release tension and keep me relaxed." More than that, though, facial massage drains the lymphatic system, thereby releasing toxins, decreasing puffiness, and boosting circulation.
The same can be done for the entire body with the use of a dry brush, an ancient Ayurvedic technique for detoxing the body and exfoliating the skin. "Dry brushing with my Ritual Brush before your morning shower takes two minutes, and it's going to increase circulation, stimulate the lymphatic system, increase collagen production, and tighten the skin," Vargas says.
Finally, indulging in a slow skincare ritual at the end of the night can lead to more restful sleep. "At night, a skincare ritual can not only help give you a sense of calm and peace, but can also signal to your body that you are winding down and getting ready for bed," Dr. Hamdan says.
Orme suggests replacing late night Instagram scrolling with facial massage for better sleep (and better skin). "At night, I cup our Stars Aligning Face Elixir over my face, breathing in the calming oils before I massage with upward strokes to my décolletage and face," she tells us. "I have replaced going on my phone before I go to sleep with this special ritual, which has improved not only my skin but my wellbeing."
Ahead, 17 ways to curate your own personal skincare ritual, with mindfulness and radiance in equal measure.
Discover Ritual Skincare