15 Wellness Gurus Reveal Their Favorite Clean Beauty Buys
Jessica L. Yarbrough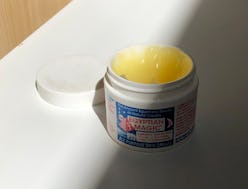 If you're a little confused about how clean up your beauty routine, I don't blame you. For one, there are a lot of clean beauty products to choose from — the natural beauty market is said to be worth $13.2 billion, making it the fastest-growing sector of the industry this year. On top of that, since the term "clean" isn't regulated by the FDA, it kind of, sort of means nothing… So, basically, you're left with millions of cleansers, serums, and oils to sift through and no guarantee that any of them will live up to the label. Cool, cool.
What you need is a clean beauty cheat sheet: A curated guide to products that actually work — and are actually clean — from those in the know, like these 15 wellness entrepreneurs. After all, who better to tap for solid product recommendations than women who've built their careers on the concept of general well-being?
"My beauty arsenal has changed over the years — the farther down the mystical rabbit hole I went, the more conscious I became about what I was allowing to come in contact with my skin," Colleen McCann, a wardrobe stylist turned energy practitioner and the founder of Style Rituals, tells The Zoe Report. "I have made it a non-negotiable to interface with all clean beauty products." McCann's journey to clean beauty runs parallel to that of many of the other women in wellness I spoke with for this story: As they created more mindful habits in their homes, careers, and diets, the more they cared about making mindful makeup and skincare choices, too.
Before diving into their favorite beauty buys, let's define "clean" for the purposes of this list. (Like I mentioned, the term isn't regulated by the FDA — and while certain companies, like Sephora and BeautyCounter, have created their own versions of "clean," there isn't one universal definition.) The products ahead don't contain any chemicals known to be harmful to the human body. There are no sulfates, parabens, phthalates, formaldehyde (or formaldehyde releasers), coal tar, or mineral oil; to name just a few common culprits found in traditional beauty products. For the most part, the offerings below go beyond clean and can be categorized as "natural" (aka, made with only plucked-from-nature ingredients), but I'll note exact qualifications next to each product.
Ahead, 15 clean beauty products to add to your routine, as recommended by women in wellness — from a nutritionist to an herbalist and every self-care specialist in between.
Sophia Roe, Chef
"For me it has to be anything by Surreal Skincare — this brand is absolutely amazing," Sophia Roe, a chef based in New York City (who you may recognize from the most recent cover of Cherry Bombe magazine), tells The Zoe Report. "I especially love the Queen Tut Serum. It was a game changer for my dehydrated skin. It almost immediately calms redness and any inflammation I may have." Another reason she loves the all-natural brand? "It's coconut oil free," Roe says. "So many clean beauty brands use coconut oil in their formulas, which always sucks because coconut oil is highly pore clogging." (Sad, but true.)
Rachelle Robinett, Herbalist
"I love Egyptian Magic cream, which I use on my face nightly," Rachelle Robinett, an herbalist who currently has a weekly residency at CAP Beauty's NYC outpost, tells TZR. "It's also a hand-saver, fabulous for lips, and one I always travel with." The product is made with only six totally natural ingredients (honey, beeswax, olive oil, royal jelly, bee pollen, and bee propolis) — and though it may be minimal, it's also straight-up magical, according to Robinett. "I'm very particular about skincare and when I find the right fit, it shows — the glow goes way up," she says.
Lalah Delia, Spiritual Writer & Educator
"My favorite beauty product is the Undaria Algae Oil by OSEA, a seaweed-infused aromatherapy body oil," Lalah Delia, a spiritual writer known for her poignant, poetic Instagram posts, tells The Zoe Report. She discovered the all-natural, mostly-organic product in the aisles of Los Angeles' Erewhon Market, the city's most famous health food spot. "While waiting on my smoothie order, I went over a couple of aisles and I picked up the Undaria Algae Oil tester to put a few drops onto my skin. The aromatherapy jumped out at me, and I was literally in a trance." Delia uses it as a two-in-one body oil and fragrance. "It's uplighting, soothing, energizing, and clears away brain fog," she says. "I get stopped often and asked what I'm wearing. For a body oil to stop people in their tracks, you know the aromatherapy is real."
Elizabeth Kott, Host Of That's So Retrograde Podcast
"My favorite clean beauty product is the Rose Quartz Crystal Gemstone Palette from Aether Beauty," Elizabeth Kott, one of the (hilarious) co-hosts of the wellness podcast That's So Retrograde, tells TZR."First and foremost, the colors and formula are incredible, making this the perfect palette for detoxifying and streamlining my beauty arsenal." What's even better than the shimmery shadows, though? The palette makes it easy to be eco-friendly. "There's intention and sustainability behind the product — there are no eyeshadow pans, mirrors, or magnets in the packaging, thus making the packaging itself 100 percent recyclable, which I believe is the first of its kind in the industry," Kott says.
Stephanie Simbari, Host Of That's So Retrograde Podcast
"The hero product of my beauty case is and always will be RMS Un Cover-Up," Stephanie Simbari, a comedian and co-host of That's So Retrograde, tells The Zoe Report. "It's the thing I throw in my bag when I'm having a 'no makeup' day or when I'm going out and worried about needing to touch something up over a more full face." Simbari calls RMS Beauty "an innovator in the clean space" and loves that every product — from lip tints to powders — is made with food-grade, organic ingredients. "The Un Cover-Up makes me feel fresh while still keeping it natural — it'll make people say, 'Your skin looks great, no makeup!'" she laughs.
Trinity Mouzon, Founder Of Golde
"Right now I'm really loving our Clean Greens superfood face mask, which just launched this spring," Trinity Mouzon, the founder of supplement-turned-skincare brand Golde, tells TZR. "Clean Greens was actually developed when I started experimenting with using superfoods topically to heal my pollution-triggered breakouts. It's really unique because it's made with 100% pure superfood extracts and nothing else — it doesn't get any cleaner than that!" Sure, Mouzon may be a little biased, but the ingredients speak for themselves. "The mask has chlorella, spirulina, and mango juice, so it's basically a green smoothie for your skin," the founder says. "I've been using it three or four times a week to balance the effects of city pollution on my skin — it keeps me glowing."
Michelle D'Avella, Breathwork Teacher & Founder Of Pushing Beauty
"Every evening I use ILLUUM Moon Water Magic Tea Tree Oil Face Mist," Michelle D'Avella, the founder of Pushing Beauty, tells The Zoe Report. [Editor's note: ILLUUM is Yarbrough's brand.] After taking one of D'Avella's mind-blowing Breathwork classes years ago, I basically begged her to be my best friend. Now, she's who I hit up whenever I need wellness advice — and the fan-girling flows both ways, apparently: Her favorite all-natural ILLUUM product is one that I hand-blend myself. "I like to support small, conscious brands as much as possible," D'Avella explains, noting that for her, the fewer ingredients in a product, the better (this one has only two). "I use very minimal products on my body, and when I do, I want to make sure it's benefitting me and not harming me — I don't use any products that have artificial ingredients."
Deun Ivory, Founder Of The Body: A Home For Love & Art Director of Black Girl In Om
"Volition Beauty's Snow Mushroom Water Serum is an all time favorite right now," Deun Ivory, the founder of The Body: A Home For Love and the art director for Black Girl In Om, a podcast and lifestyle brand, tells The Zoe Report. "I travel a lot, so my skin is often dehydrated. This serum has brought my skin back to life."
Colleen McCann, Founder Of Style Rituals
"My Earth Tu Face Salt Scrub is my 'desert island' item," McCann shares. "The product smells delicious, plus keeps my skin smooth and hydrated." The healer uses it all over — feet, body, even in the bath — for equal parts exfoliation and energy clearing. "When I first started training as a healer, I would get advice from my teachers to 'clean my energy,'" she explains. "It took me some time to understand what that meant, but now, one of the ways I keep energy clean is to work with sea salt, as it removes dense energy from the body." If nothing else, the product is guaranteed to buff away dead skin cells with its all-natural ingredients.
Cyndi Ramirez, Founder Of Chillhouse
"Naturopathica's Sweet Cherry Enzyme Peel smells so delicious, you'll want to eat it," Cyndi Ramirez, the founder of NYC wellness center Chillhouse, tells TZR. And you almost could, actually — the product features natural, vegan, gluten-free ingredients. "It was gifted to me a few weeks ago and I'm already ready for a refresh," Ramirez says. "It sits in my shower and I apply it twice a week while I'm shaving. It's a bit messy but you only need to keep the peel on for three minutes, so it's a perfect bath time mask. I swear by it."
Lauren Bosworth, Founder Of Love Wellness
"I love the Aztec Clay Mask," Lauren Bosworth, the founder of women's wellness brand Love Wellness (and former fixture on MTV's Laguna Beach), tells TZR. "It's all-natural, so cheap, and you get so much calcium bentonite clay in a single jar. I love using it before the weekend so it sucks all the ickiness from my workweek out of my skin before I head out for Friday dinner and drinks."
Bri Braggs, Founder Of Fertile Alchemy
"I absolutely love the Nourish Skin and Hair Serum by Beneath Your Mask," Bri Braggs, a women's wellness consultant and the founder of Fertile Alchemy, tells TZR. The totally natural and vegan oil is the ultimate multitasker: "It keeps my skin clear, it can be added to a deep conditioner for extra moisture, and it also smells really great combined with my own product, Fertile Alchemy Aromatic Oil," Braggs says. "I also love that Beneath Your Mask is founded by a woman of color — the story behind her brand is powerful, and I feel great using it."
Lana Elie, Founder Of Floom
"My favorite clean beauty product is definitely my Blume Daydreamer face wash — even my boyfriend used it once accidentally and became obsessed," Lana Elie, the founder of Floom, a floral delivery service that supports independent florists, tells The Zoe Report. "First, I love the mission: Blume is founded by two incredible sisters who are on a mission to get organic products into the hands of pre-teens before they create bad habits with chemical-heavy products." The clean company does this through skincare, feminine hygiene products, and even deodorant. "Not only are the products designed beautifully and smell sensational, but they actually work," Elie says.
Sarah Levey, Founder of Y7
"I love the Youth to the People Superfood Firm + Brighten Serum," Sarah Levey, a yoga instructor and the founder of Y7 Studio, tells TZR. "It makes my skin so smooth, I can actually see that my skin is brighter. I also love the branding and the simplicity of the products."
Erica Reid, Founder Of Nécessité
"I am consistently, and I mean consistently, using Female Balance by Floracopeia," Erica Reid, the founder of wellness platform Nécessité, tells The Zoe Report. She loves the all-natural blend of essential oils, which can be worn as a perfume or dabbed onto palms and inhaled as an aromatherapy solution, because it keeps her "calm, centered, and balanced." In fact, Reid's such a fan that she owns multiples. "I carry it in my purse daily, I keep a separate one next to my bed, and one in my toiletry bag," she says.