Here's How To Wear This Controversial '90s Trend Like A Grown-Up
Hbo/Darren Star Productions/Kobal/Shutterstock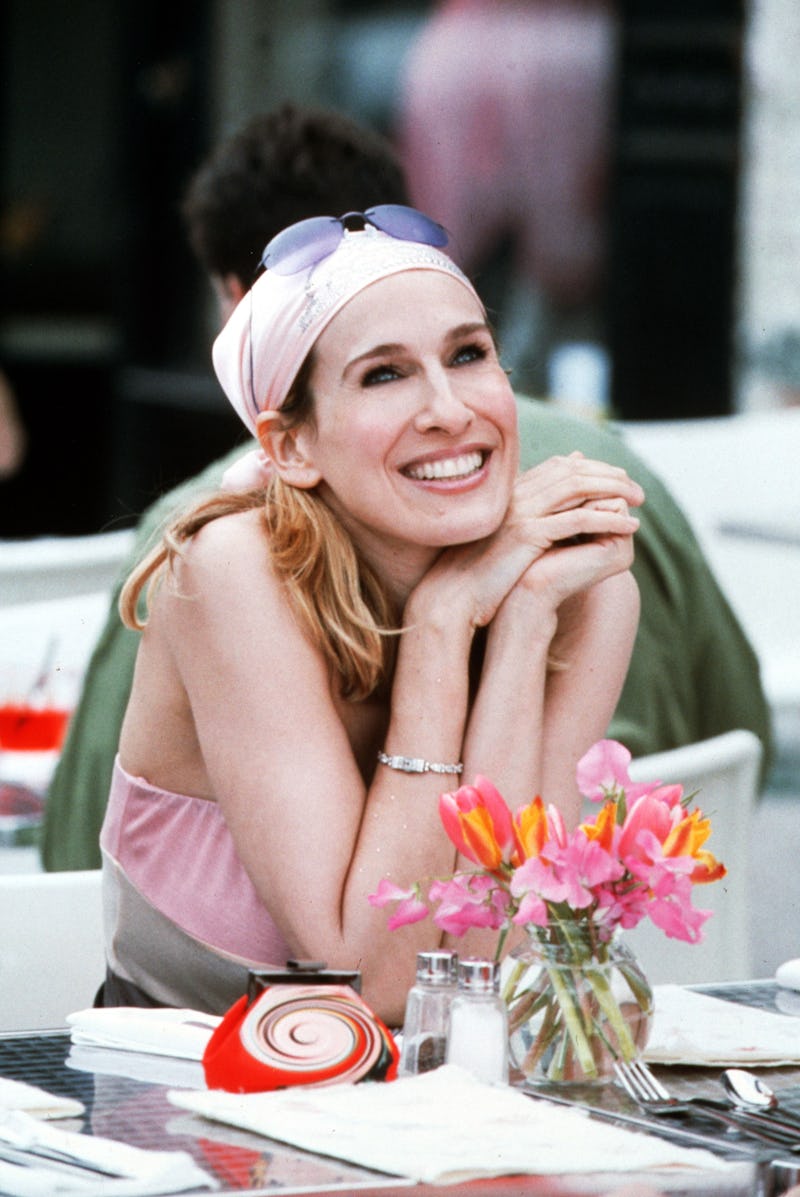 It's safe to say that fashion is known for recycling a trend or two. However with seemingly every past trend now up for grabs, it can be tough deciding which are worth buying into. But when it comes to accessories, there's specifically one era that's taking the lead. With more than a handful already popping up at your favorite retailers, these '90s accessories trends are going to be everywhere this spring. From butterfly motifs to oversized scrunchies, some of the most popular trends are available now at Urban Outfitters. So there's no time like the present to stock up some on these nostalgic finds.
From baguette handbags to zebra-print high-tops, fashion's elite are slowly making their way through the trends of the '90s. Between Matrix-inspired leather or Carrie Bradshaw-approved slip dresses, the decade truly had a wide range of themes to choose from. Whether your personal style is more grunge than feminine, or a fluid mix of it all, these throwback accessory trends have a little bit of everything. But because they teeter the fine line between playful and childish, the key to successfully styling them like a grown-up is to wear them with the more refined pieces in your wardrobe. For example, a trusty bandana doubles has a head scarf (which Dior just promised to be the next big thing in hair), but can just as easily be worn as a tube top with relaxed tailoring.
Lucky for you, TZR's favorite '90s trends are available now at Urban Outfitters and have been rounded up just ahead. Complete with elevated styling tips and tricks to match, continue on to shop these must-have styles.