Give The Gift Of Style & Substance With These Coffee Table Books
From interior design to fashion history.
@dabito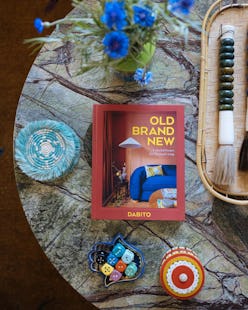 Whoever first said "never judge a book by its cover" probably wasn't referring to coffee table books. But while many view these objets d'art as something to rest atop a piece of furniture and do little more than look pretty, plenty of them prove to offer just as much substance as style. Furthermore, they might just make the perfect present if you're looking for something more personal. With subjects ranging from culinary creations to fashion history, coffee table books make great holiday gifts because they can be catered to your loved one's interests — no matter how niche.
Think of coffee table books like collector's items. What does your gift recipient collect? Maybe it's something literal, like shoes or memorabilia from a particular movie. Find the book that's a natural extension of that collection. Using the former of these examples, you could try a text that catalogues the styles of one of their favorite designers (Christian Louboutin, Givenchy, or Manolo Blahnik both have beautifully illustrated examples available). The best example of this kind of gift also engages your recipient intellectually as well as visually, so look for books that include expert commentary on the subject.
Let's talk about aesthetics. There's a reason top interior designers love using coffee table books as a way to bring any space to life: They can add color, pattern, and an overall sense of personality to a room. That said, spend some time seeking out a coffee table book that draws you from the outside in. If your gift recipient is someone who's devoted to curating their decor, consider the color scheme or style of their home. Will they be excited to display it on their table or shelf? Does it add to the vibe that they've been consciously creating? If the answer is yes, you're more than halfway there.
Another amazing aspect of giving coffee table books as holiday gifts: They're available in a wide range of prices. If you're on a budget, it's easy to find one for under $40 no matter how specific your subject matter (even less if you opt for used editions, which in itself can be so chic). Still, if you want to splurge, there's no shortage of high ticket texts (think limited edition art books or designer retrospectives) to choose from.
To prove the theory that there's a coffee table book catered to literally everyone on your list, we've taken the liberty of selecting 17 in a range of subject matters and styles. Shopping for a flora fanatic? We've got you covered. What about that one person who can't stop talking about their trip to Paris years ago (or the one they've been planning seemingly forever)? Yup, that's here, too. There's even a cookbook/art book hybrid for the creative hostess, a collection of stunning work by Black artists throughout history, nods to some major cinematic and TV moments in culture (yes, that includes Barbie), and still so much more.
Shop TZR's top picks for the holiday season below.