Helmut Lang Taps Peter Do As Creative Director
Here's what you need to know.
Courtesy Of Helmut Lang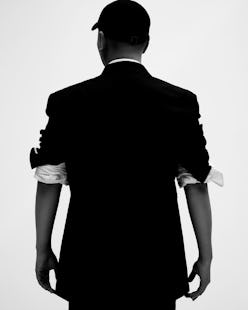 Blink, and you'll miss a newly appointed creative director. This year alone, the industry has witnessed Sabato De Sarno take the reigns at Gucci, while Louis Vuitton tapped Pharrell Williams to helm its menswear category. And on May 10, Helmut Lang announced that Peter Do will lead the New York-based label, which has been run by an in-house design team since 2020. The award-winning designer officially joins the team next Monday, May 15, and will report CEO Dinesh Tandon. His inaugural collection will debut during New York Fashion Week Spring/Summer 2024, and in his new position, Do will be responsible for the creative duties surrounding both women's and men's collections.
Do's deep admiration for Helmut Lang goes way back — when he started studying fashion design at The Fashion Institute of Technology, to be exact. "No one embodied radical thinking more definitively than Helmut Lang," Do shared in the press release, speaking about his newest venture. "It is my deep honor to be entrusted with ushering in the next chapter of Helmut Lang's legacy. I am excited to learn from the foundations this house stands on and to continue creating new, energetic clothes that inspire people to challenge their understanding of what is possible when it comes to expressing their individuality."
For those unfamiliar with Do's career path, here's a quick cheat sheet: The designer and 2014 LVMH Graduate Prize winner — who is a bit of a mystery as he's rarely in the public eye — hails from Vietnam and moved to Philadelphia at 14 years old. Do relocated to New York to pursue a design degree at FIT. Upon graduating, he had a two-year stint at Celine under the tutelage of lauded designer Phoebe Philo, moved on to a position at Derek Lam, and then founded his eponymous brand in 2018. Fans of Do's label, known for its sharp, exquisite tailoring, needn't worry about it going anywhere soon: WWD reports he'll continue to run it in tandem with his new gig.
In short? Do is poised to reinvigorate Helmut Lang — just wait.