These Are Princess Diana's Most Iconic Beauty Moments Of All Time
Tim Graham/Tim Graham Photo Library/Getty Images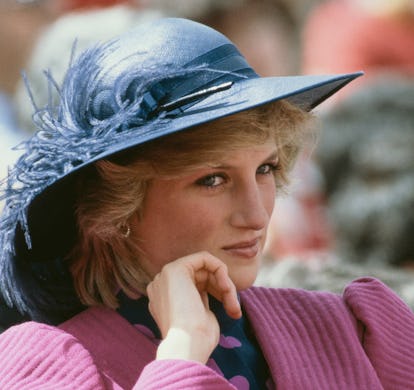 That Princess Diana is still a source of daily headlines 20-some years after her death is proof of her immortal relevance. Since 1997, fashion and beauty have evolved rapidly and immensely, at times favoring short-lived trends so surprising that the royal herself wouldn't have dared to dream them — or perhaps she was so ahead of her time that she, in fact, would have — and yet here we are in a whole new century, still hailing the late princess' evidently ageless style. Ahead, a look back at Princess Diana's most iconic beauty moments.
Over the course of her nearly two decades of royalty, Lady Di made history with her defiant nail polish, a famous feathery blowout, and her relentless fashion savoir-faire (remember the time she turned a 19th-century emerald necklace into a trend-forward disco headband?). Her legacy lives on through every Meghan Markle black manicure moment and too many Kate Middleton outfits to count.
It's no secret that the Duchess of Cambridge frequently turns to her late mother-in-law for fashion inspiration. (She would seize any opportunity to dress like Princess Diana, but especially when she's debuting a new kid.) She's even been known to help herself to the princess' jewelry collection now and again.
Many of Princess Diana's most memorable looks center around clothes seeing as she was such a hair and makeup minimalist, but the royal did have her shining beauty moments, too. Some of the best, ahead.