These Cult-Favorite Unisex Fragrances Are Guaranteed To Leave A Lasting Impression
@boy__smells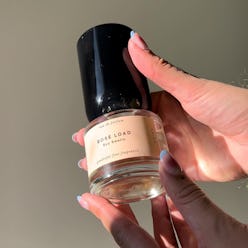 We may receive a portion of sales if you purchase a product through a link in this article.
By nature, a fragrance is meant to work with your body chemistry to create a scent that is distinct to its wearer. It knows no boundaries or gender lines, for that matter, despite some of the heavily romanticized commercials and marketing materials used to promote them. Whether you fall into the floral and fruity category or the deep and intensely earthy group, the truth is anyone can wear any scent. This simple concept was brought to the mainstream in 1994 when Calvin Klein launched CK One, a unique scent that was neither classified as perfume or cologne, thus blurring the rigid gender lines in the fragrance space. It remains a cult-favorite, thanks to its universally fresh aroma. But things have come a long way since then, and today, the best unisex fragrances evoke a freeing feeling as well as an enticing scent.
Season-less and genderless, these perfumes are ideal for all aspects of wear, whether you're headed to work, a fancy wedding, traveling abroad, or simply lounging around your home. But perhaps best of all, many of them are built with accords made from classic notes so they'll stand the test of time.
Below, the best unisex scents to create a lasting one-of-a-kind experience.
Best Unisex Fragrance For A Dose Of Self-Love
Best Unisex Fragrance For A Clean Scent
Best Unisex Fragrance For Zen Moments
Best Unisex Fragrance For Fans Of Vanilla
Best Unisex Fragrance For Casual Date Nights
Best Unisex Fragrance For Gemini Personalities
Best Unisex Fragrance For Minimalists
Best Unisex Fragrance For Leather Weather
Best Unisex Fragrance For City Dwellers
Best Unisex Fragrance For An Air Of Mystery
Best Unisex Fragrance For Non-Conformists