François Nars' First Signature Scent Just Dropped At NARS & It's Exactly As Luxe As You'd Expect
Courtesy of NARS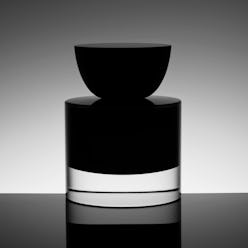 When a brand comes out with a fragrance, it gives you unprecedented insight into its essence. Yes, you can tell a lot about a line by the rest of its product offerings — whether they're a tightly edited collection of essentials or a vast range of ultra-colorful pieces to suit any mood — but an expertly crafted scent allows you to experience the brand's aura through a completely different sense: smell. And with NARS' new Audacious Fragrance, the iconic beauty brand has managed to take its bold, convention-breaking attitude and bottle it into an unexpected perfume that smells just as luxe as its inimitable cosmetics look. You wouldn't expect anything less, right?
Naturally, NARS wouldn't be what it is today without its founder and creative director, François Nars. The man practically revolutionized lipstick when he first launched NARS in 1994 with an ultra-curated collection of 12 iconic lip colors (which were recently re-released in a whopping 72-shade anniversary celebration collection, by the way), and his eponymous brand's innovations haven't slowed since. But now, the brand is pushing its boundaries even further by heading straight into uncharted territory with its very first signature scent. And the name couldn't possibly be more fitting.
The $180 fragrance is dubbed Audacious, a moniker particularly fitting for a brand that's arguably best known amongst beauty buffs for its cheeky Orgasm collection that creates an sultry, goddess-like glow that's typical post you-know-what. Audacious, likewise, flirts with a line other brands dare not cross — and the result is a decidedly modern scent that's addictive from its unexpected first notes through to its sultry finish.
Created in partnership with famed fragrance nose Olivia Giacobetti, Audacious closes in on contrasting notes instead of blending those that are traditionally harmonious. In a luxurious study of light versus dark, it opens with top notes of sparkling honeyed white frangipani and moody smoke of incense before giving way to a minimalist heart of rich, sweet tiare flower, ylang ylang essential oil, and warm sandalwood. At the sensual, subtle base, woodsy white cedar smoke and white musk ground the modern fusion.
The abstract fragrance, encased in an equally sleek and modern bottle that's both crystal clear and impenetrably dark at once, is now available at NARS boutiques, specialty department stores, and on the brand's website. Your fragrance collection could use a bold update, don't you think? Grab a bottle of Audacious, below.