20 Expensive Mother's Day Gifts That Are Ultra Luxurious — & Actually Useful, Too
Design Within Reach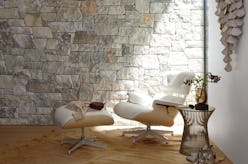 While there's no better gift than spending time with your mom on Mother's Day, there's certainly no harm in going above and beyond to get her a gift to show her how much you love her, too. And if your mom is someone who appreciates the finer things in life or you just want to go all out because she obviously deserves it, an expensive Mother's Day gift may be in the cards. But it's not just about the price tag — you want to get her something she'll use everyday that imparts some luxury into her life every time she sees it.
Where to start? A luxe fragrance fits that bill perfectly, and you can't go wrong with one of Tom Ford's beautifully crafted scents (which always come in an equally beautiful bottle). Go big with the 250 mL bottle for $605 — she'll literally never run out of it, and it'll serve as the perfect addition to her bathroom decor. Looking to add some relaxation into your mom's life? The Eames Lounge Chair and Ottoman for $7,095 is both sleek and wildly comfortable, and will provide her with the coolest way to put her feet up at the end of the day.
No matter her style, preferences, or needs, there's something for every kind of mom out there that's as useful as it is luxurious. Without further ado, 20 expensive gifts that are thoughtful, meaningful, and perfect for the mom who deserves the best.