50 Things That Are So Weird & Cool, They Should Be Way More Expensive Than They Are
You'll wonder how you ever lived without them.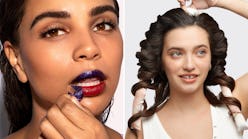 We may receive a portion of sales if you purchase a product through a link in this article.
If you're anything like our commerce team, you're perpetually on the lookout for those clever, unique products that you can only find on Amazon — bonus points if they're cheaper than all of the other alternatives out there. Below, you'll find 50 of our favorite products that are either so functional, you'll wonder how you ever lived without them, or so fun that they'll bring you joy every time you look at them.
From incredibly cheap yet effective beauty products to helpful kitchen gadgets, like an all-in-one breakfast sandwich maker, these are the products you won't regret purchasing no matter how much they cost — but our editors have rounded up some of the most affordable, high-quality finds out there. Read on for 50 of the our team's favorite Amazon products that work so well, or are so clever, they should cost so much more than they do.