This Affordable Fine Jewelry Brand Is *Perfect* For Finding Those Forever Pieces
Courtest of Astrid and Miyu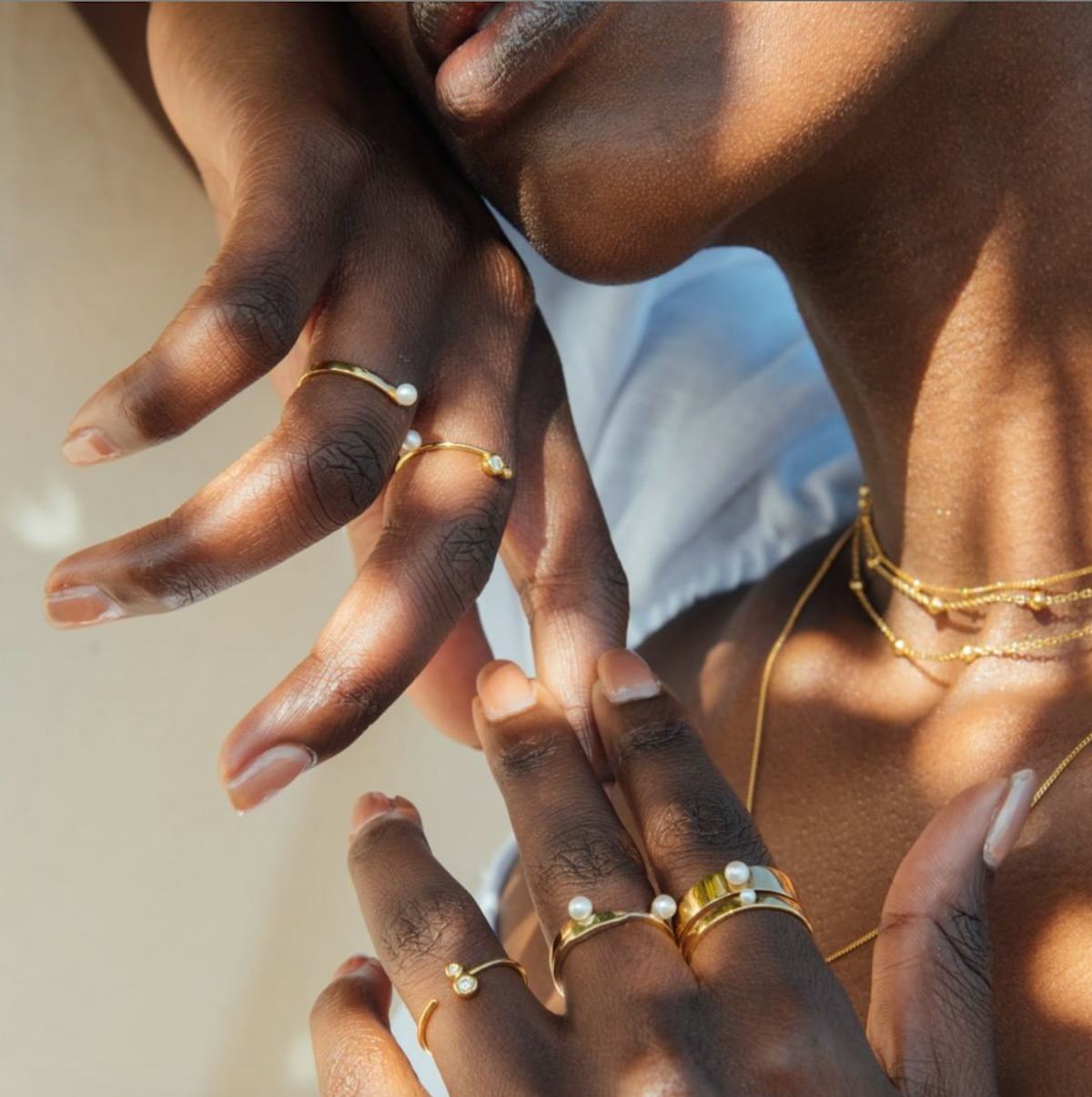 Trends come and go but when it comes to jewelry, investing in higher quality pieces ensure you'll have your everyday staples forever. Which is why high-end retailer Catbird has become so popular. With their large list of designers of all price ranges, it's a household name when it comes to high quality hardware. And luckily, there are a slew of affordable fine jewelry brands on the market right now that are just as good. And with Valentines Day inclosing, it's a perfect time to treat yourself to something new. So start by shopping this list of 14 designers that are ideal for sourcing new forever pieces.
Catbird is known for their dainty earrings, thin stacking rings, and weldable bracelets. And needless to say, there's no doubt that Catbird has set the standard. Trends like, tiny pearls, all gold everything, and endless layers of necklaces have been widely adopted as of late but it's understandable if you're lusting for some baubles other than what you've seen across Instagram.
From London to Thailand, these brands are hitting trends such as mixing metals and chunky link chains spot-on. Not to mention, you have the added benefit of wearing something that no one else has. So find yourself a new everyday collection in one of the brands featured below, that can fit right at home with just about every ensemble in your wardrobe.