Finding My Signature Scent: 7 Perfumes I'm Loving Right Now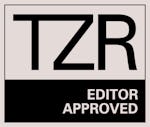 We may receive a portion of sales if you purchase a product through a link in this article.
The most formative experiences of my life can be sorted by perfume. There are my days as a teenage art student, when I floated through New York City in a cloud of sweet, girlish Lolita Lempicka, and my time right after college when I had no serious job prospects but wore Chanel N°19 to feel more adult. The day after getting engaged, I impulse purchased I Hate Perfume's 308: To See A Flower in Williamsburg, Brooklyn and made it my signature scent for the next year. When I sniff the dregs of that same bottle — which smells just like a field after a light spring rain — I can still remember exactly how buoyant I felt when I bought it.
But around the time I became pregnant with my first daughter all of my perfume experimentation stopped. The research can get murky as to what you should and should not put on your skin while gestating a human, and by the time I wasn't so nervous about it all, she was out and basically attached to my body as all times — so dousing myself with extraneous chemicals didn't seem to be the wisest idea. Now, a second kid later, I find myself at my longest stretch of not wearing fragrance: almost four years. And as I'm a totally different person than I was when I stopped, I'm honestly not sure where or how to begin again. How does one find a defining scent when they're redefining themselves?
Fortunately, there is no shortage of enticing options out there to help me find an answer. I recently test drove seven noteworthy blends — with a little guidance from TZR's beauty team and industry-beloved brands — in search of a scent (or several) to see me through this new era. In the years right before my self-imposed perfume hiatus, I found myself gravitating toward notes that reminded me of the natural world: sparks of bright floral, juicy citrus; earthy elements of the ocean and woods. However, I am nothing if not evolving, so I cast a net well beyond my comfort zone to also include elements of musk, sweetness, and spice.
Below, a breakdown of seven new favorite fragrances from my search, and how I'll be wearing them.
First Impressions: When TZR's deputy beauty editor recommended this one to me, I must admit bias: My younger daughter's name is Iris, so the sentimental pull was strong. But the mix of floral (including jasmine, rose, and, of course, iris) and peppery notes would probably draw me in regardless. I appreciate that it has just the most subtle hint of musk to keep things from feeling *too* feminine.
Verdict: Of all the options I tried, this soft, calming blend felt like my best bet for a quick spritz before running to the grocery store or to pick up my children. It's understated enough for the every day, but makes me feel pulled together — exactly what I need when I'm trying to figure out dinner, answer an after-hours Slack message, and admire my 4-year-old's drawing of a rocket ship all at the same time.
First Impressions: Oh boy, as someone who loves Diptyque's woody Feu de Bois candles so much that she's purchased the giant three wick, $200 size, this smoky, earthy scent really hit a sweet spot. Wearing it reminded me of walking into a giant wood lodge in the middle of the Catskills with a new Tana French thriller and no cell service to distract you. Heaven.
Verdict: This one is strong, not necessarily in a bad way, but enough so I would reserve it for parties where I want to make a lasting impression. It's definitely better suited to be a conversation starter over artisanal cocktails at a brand launch event than amongst the late afternoon scene at the local playground.
First Impressions: Wow! Did I just walk into a forest of hothouse flowers, or am I still sitting on my crumb-covered couch in Brooklyn? This heady bouquet of African orange flower, neroli, jasmine sambac, and tuberose is truly transportive — and while extremely floral-forward, far from prim.
Verdict: This is a powerful pick, and I feel like I need an occasion and outfit to match. Will I be wearing it with a down-to-there plunging dress and glossed up lips? Why yes, yes I will.
First Impressions: Much like the first time I drank actual matcha tea, this juice — which was inspired by the bright green drink — was like nothing I had experienced before. On the first sniff I didn't know if I liked it; on the second, I was more intrigued. But by the third (very deep) inhale, I was completely obsessed with the sharp, complex mix of fig, vetiver, cedar woods, and bitter orange.
Verdict: Every time I wear this bright and fresh fragrance I feel slightly more awake and alert. It could be the ideal accompaniment to a brisk spring walk — or the antidote to sluggish work days when I need a lift before meeting a deadline.
First Impressions: Much like the name suggests I had... mixed emotions... about this one. (Sorry, I couldn't resist.) But while it took my nose a moment to adjust to the intense and unexpected layers of sweet cassis, comforting black tea, and wood, I ultimately found myself a fan of the dark and seductive combination. An after-hours choice, for sure.
The Verdict: Do I spend most nights arguing with my preschooler to go to bed until 9:30 p.m., and then pass out 20 minutes later myself? Yes. However, am I currently in the midst of an exhaustive New York Fashion Week schedule (shortly followed up by an equally intense London itinerary)? Also yes — and you better believe this bottle will be seeing some action for those late night shows and after-parties.
First Impressions: In my humble opinion, good gourmand perfumes are hard to find. On one hand you want something that evokes the joy of delicious treats; but on the other, you hardly want to smell like a bakery or Yankee candle store (or, at the risk of dating myself, a product from Jessica Simpson's Dessert beauty line). This yummy — but not too yummy! — ode to pistachio strikes the right balance with hints of roasted almond, patchouli, and vanilla.
Verdict: There's something so cozy about this soft, nutty scent — I've found myself dabbing it on right out of shower before putting on my cuddliest cashmere and answering emails with a hot cup of tea. I'd also recommend it for coffee dates, as it's interesting enough to get noticed but not so intense that a perfume-sensitive friend or acquaintance would be turned off.
First Impressions: Musk is not usually my thing, but here it's lighter and less animalistic thanks to the addition of Italian lemon, French mimosa, and lavandin (which is basically lavender on steroids). The finished effect is surprisingly airy and verdant, and I find myself reaching for the bottle on days when I'm wearing something crisp and easy, like a white T-shirt and jeans.
Verdict: I'm 100% one of those people who relies on little beauty pick-me-ups throughout a long work-from-home day, be it misting my face or applying a luxuriant hand cream. And this bright and slightly fruity scent is just the thing to throw on when I need a pre-Zoom meeting mood boost.