Amazon Keeps Selling Out Of These Cult-Favorite Beauty Products With Near-Perfect Reviews
Quick — get them while you still can.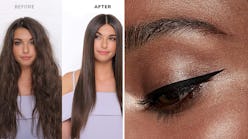 We may receive a portion of sales if you purchase a product through a link in this article.
Much like the perfect pair of jeans or chocolate chip cookie recipe, the perfect beauty product is hard to come by. That's because in addition to having your own individual preferences as to what makes a good moisturizer or lipstick the best, you have to take things like skin type, skin concerns, and even skin sensitivities into consideration. Still, there are those rare superhero products — like the makeup, hair, and skin care staples on this list — that are so universally beloved, they reach cult-favorite status. Many of the products ahead come backed by dermatologists and industry professionals like celebrity makeup artists and hairstylists. But they also boast thousands of five-star ratings on Amazon — and at $40 or less, they're surprisingly affordable. There's just one catch: products this popular are hard to keep in stock. From a $12 pack of pimple patches that's amassed nearly 100,000 five-star ratings to the anti-frizz spray that Jennifer Lopez's hairstylist uses for impossibly glossy blowouts, keep scrolling for all of the products you'll want to snatch up before they sell out again.