This Cult-Favorite Drugstore Nail Polish Has More Than 10,000 Reviews (& It's Under $10)
Sally Hansen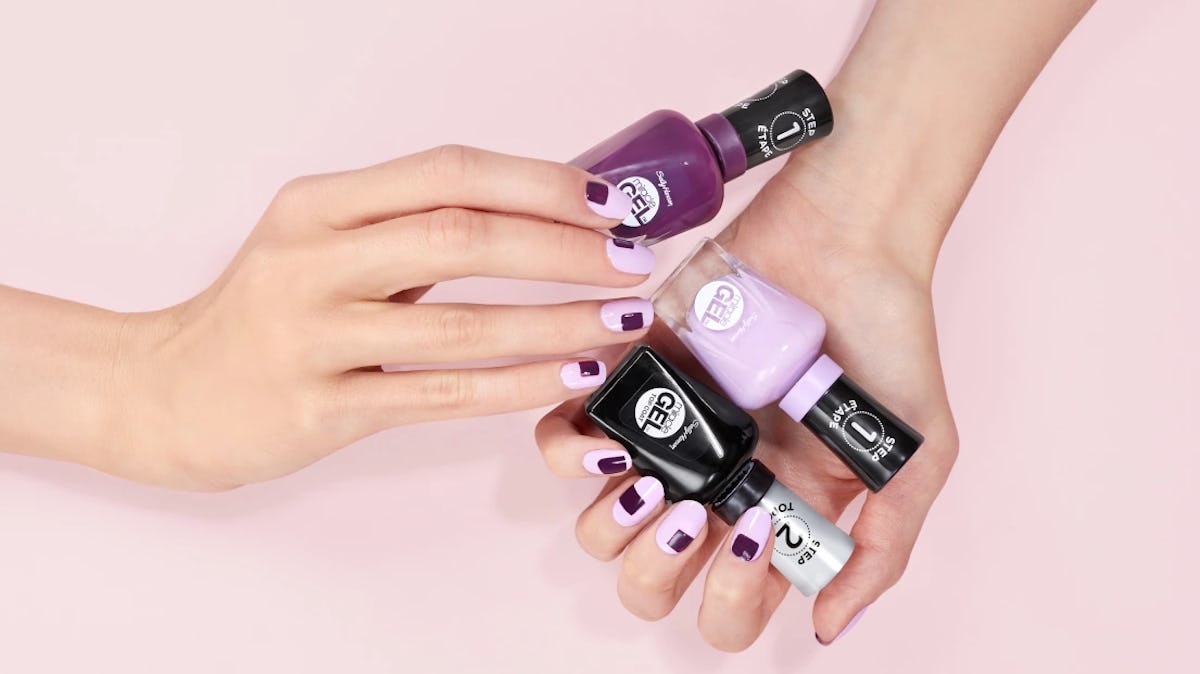 If you've found yourself scrolling through Target's website late at night — hey, it happens to everyone — you've probably noticed that cult-favorite drugstore nail polishes inspire reviewers to wax poetic. Honestly, it can be a little surprising at first; you'll be clicking through beauty products when, all of a sudden, a nail polish with more than 11,120 reviews (and counting) catches your eye.
The lacquer in question? Sally Hansen's Miracle Gel Nail Polish, which has netted itself a 4.2-star rating from all those reviews. This isn't strictly a Target-inspired phenomenon, either. The same polish has got people talking elsewhere on the internet — like on CVS' website, where it's scored another 10,000 reviews.
And while Sally Hansen's products pop up again and again as you scroll through the highest-reviewed nail polishes on drugstores' websites, there are other brands any lacquerista on a budget should keep their eye on. You may be able to name a few of them without looking, like OPI or Essie (both of which have created multiple cult-famous formulas). Others may surprise you, though. So, to learn which nail polishes reviewers can't stop talking about, just keep on scrolling down; 28 of the most-reviewed drugstore nail polishes are below.