10 Viral Beauty Gifts For The Chronically Online Person In Your Life
Trends come and go, but these products will become mainstays.
@violetgrey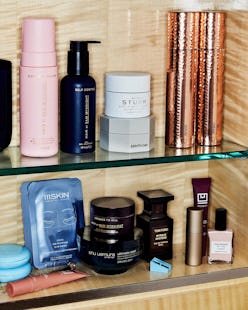 Some viral beauty looks may come and go, but certain ones transcend the trend cycle, which is why they make excellent gifts once the holidays roll around. Personally, my gifting philosophy is that everyone already owns the basics (think favorite blush, lipstick, and mascara) and is eager to try new products – especially if they've already come across them on Instagram or TikTok. Often, these items aren't at the top of Maslow's Hierarchy of Needs because of their price, practicality, or fear of the unknown.
Thankfully, gifts eliminate all of those factors from the equation. Below, you can explore the 10 best viral beauty picks at a wide array of price points. So, whether you're hunting for a white elephant gift for your coworker under $20 (might we suggest a wax stick for the ballet-core community?) or a parent looking to buy your child's love with an expensive present (you can never go wrong with a Dyson hair tool), there's definitely an option for you. And if you're shopping for a sibling or partner who lives in the same house as you, remember that these gifts double as gifts for you too, so choose wisely.