All The New Skincare Products At Ulta That Are Bound To Become The Next Cult-Faves
ImaxTree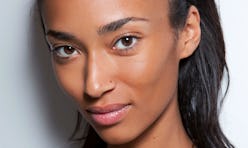 After many months of patiently waiting, spring is here. And with the new season officially underway, that can only mean one thing: Tons of new beauty arrivals to try. Changes to the weather conditions your face will be facing on the daily calls for swaps in your skincare routine, and luckily Ulta's April 2019 skincare arrivals are up to the task of helping you update your beauty shelf. With plenty of new picks from several cult-fave brands, creating your ideal regime for the season ahead will be a breeze.
There's never been a better time to be a skincare enthusiast. It seems like every month, beauty retailers like Ulta are offering up exciting new products unlike anything ever seen before —and this month is no exception. Just in time to get your routine in the swing of spring, the beauty superstore has fresh new products from well-known brands like Murad, Origins, and It Cosmetics, and must-tries from cult-classic lines like Mario Badescu and K-beauty brand Mamonde.
If you've yet to jump aboard the essences train, now's the time to officially do it. Ulta's serving up some options worthy of trying, like Mamonde's Vital Vitamin Essence, $38, and Kitao Matcha + Chia Essence Lotion, $25. Mamonde's iteration offers a solution for super-tired skin via its vitamin-packed essence with invigorating antioxidant-filled capsules that pop upon application, and Kitao's skin-protecting formula feeds your face with matcha green tea and chia to ward off free radicals. Pick up either to pat into skin after cleansing and toning to enhance the effects of your whole routine.
Snag other new skin-perfecting treatments while you're at it, like DermaE's just-dropped Vitamin C Facial Peel, $23.95, and the Super Power Antioxidant Booster Drops from Cover FX, $45. DermaE's latest launch harnesses the power of citrus fruits to gently resurface your complexion for smoother, softer skin and less-visible fine lines, while Cover FX's easy-to-use antioxidant drops act as a supercharged boost of radiance you can mix into your go-to moisturizer.
Speaking of moisturizer, scoop up It Cosmetics' new neck-focused formula, Confidence In A Neck Cream, $52, for smooth skin all over. Then, treat your complexion to an extra boost of soothing hydration with DEARPACKER's $3 Rose Honey Mask, a sheet mask that relies on skin-softening rose and antibacterial honey for a conditioned, healthy face.
Keep scrolling to see more of Ulta's must-try arrivals for April, and spring into action to get your beauty shelf, and your skin, ready for the season ahead.