Sephora's 2018 Bestsellers Are A Mix Of Cult Classics & Exciting New Launches
IMAXtree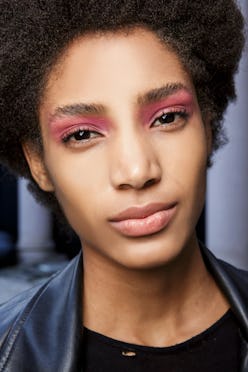 By now, your home is likely decked out with lights and garland, and the holiday tree is being adorned with glass bulbs and tinsel. It's also a time for making resolutions: out with the old, and in with the new. That includes beauty products, too... and what better way to revamp your vanity than with Sephora's 2018 bestsellers?
And even though this is the time to shop for others, who's to say that you can't treat yourself as well? The store's bestselling makeup products, skincare, haircare, and fragrance options are on par with the biggest trends that sprouted up this year: fresh skin, cherry eyes and lips, and glow-enhancing masks and moisturizers. While the VIB Sale and Black Friday have already passed, look on the bright side: a new year brings on a new chance to earn even more VIB points, and you have plenty of time to plan on tackling April's Chic Week sales, and the Memorial Day sale in May. Might as well start 2019 off on the right foot, no?
Keep scrolling to see some of Sephora's bestsellers, including 2018 launches like the Summer Fridays Jet Lag mask, along with older launches like the Tom Ford Eye Color Quad.
Makeup
Skincare
Fragrance
Hair
Body