Here's How To Get 25 Percent Off All Your Favorite La Roche-Posay Products Right Now
La Roche-Posay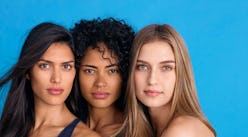 Reaching the end of a holy-grail skin care product is such a bittersweet feeling. There's the sense of accomplishment of making it all the way through the tube, then a mild panic swiftly sets in when you realize you need to snag a replacement STAT or risk a serious skin freak-out. And whether the products on your beauty shelf are teetering on the edge of empty, or you'd just like to avoid the issue altogether, La Roche-Posay's flash sale is a must-shop — but it's only live for one day, so don't waste another second before filling your shopping cart and stocking up on all your favorites.
Thousands of French girls can't be wrong, and considering how gorgeous their skin tends to be, it'd be well-advised to follow suit with their routines. And it wouldn't be surprising to find long-time favorite brand La Roche-Posay on their beauty shelves — after all, the effective yet affordable French line, founded in 1975, has been around this long for a reason. Luckily, you don't have to be a Parisian native to get in on the goodness since it's available stateside in your local drugstore and online. And better yet, its prices are even lower than usual for a single day, so it's your perfect chance to make like the French and upgrade your skin care.
On June 12, La Roche-Posay is holding a one day flash sale on its website, during which shoppers will be able to shave 25 percent off their totals for orders over $55. The special shopping event is live until midnight, and all you'll need to do to see your savings is enter code HAPPYSKIN at checkout. And since the offer applies to everything on site, you'll want to go ahead and stock up on everything you may need — you have to meet that $55 minimum somehow, right?
With summer's strong rays officially beating down on you, you won't want to step out without a slathering of SPF on your face and body. Snag a formula that can be applied everywhere, like the top-selling Anthelios Melt-In Sunscreen Milk SPF 60, $35.99 before the discount. It's velvety-smooth and soaks in quickly, so you can apply in a flash and go about your day. And if you like to streamline your skin routine, snag the Anthelios AOX Antioxidant Serum SPF 50, usually $42.50, for a dose of potent antioxidants plus SPF 50 to brighten and protect your face.
Those with sensitive skin often swear by La Roche-Posay's Toleraine line, which offers effective products that are free of from common irritants like fragrance, alcohol, and parabens. The creamy and soothing Toleraine Purifying Foaming Cream Cleanser, $23.99, removes all traces of impurities without stripping the skin, and the Toleraine Ultra Moisturizing Cream, $29.99 before the price-cut, has a near-perfect rating for instantly providing comfort and hydration.
Before you run out of your favorites and your skincare shelf starts looking a little sad, stock up on all the best buys from La Roche-Posay's one-day sale. See more of the brand's best-sellers, below.