The Crucial Gifting Rule You Should Follow When Gifting Someone You Just Started Dating
hobo_018/E+/Getty Images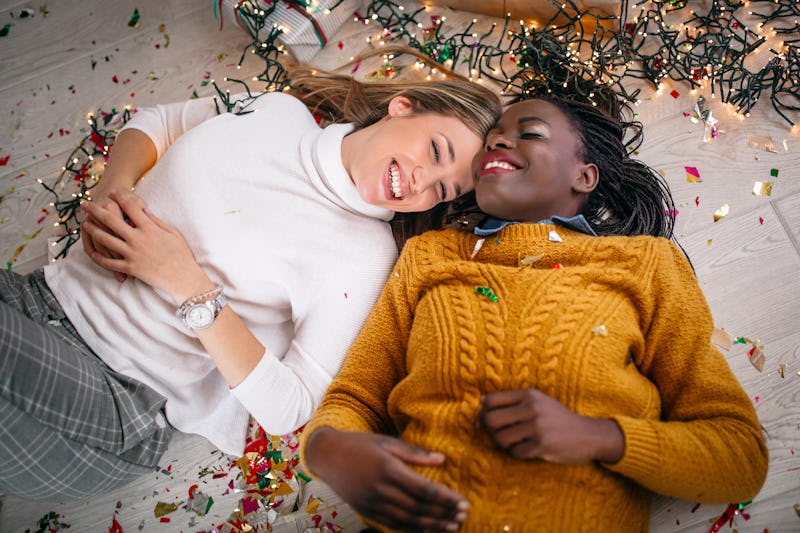 The early stages of a relationship can be exhilarating, fun — and a bit confusing. Because the first few months or so of dating are typically fairly casual, one can find themselves swimming in a gray area that's casual and semi-committal. For the most part this limbo phase is mostly navigable, until it comes to gift-giving holidays, which raises the obvious question: What's the appropriate Christmas gift for someone you just started dating?
When raised with this classic romantic head-scratcher, Greta Tufvesson, co-founder of bespoke matchmaking site The Bevy, says the key word here is "new." According to the dating guru certain gifts, in fact, are definitely inappropriate for new couples to exchange. "Of course you want to do as much as possible for someone you're excited about, but high ticket items such as lavish trips to exotic destinations, thousands of dollars worth of jewelry, or other incredibly expensive gifts set a dangerous precedent," explains Tufvesson to The Zoe Report. "It's more appropriate at this stage to spend more time being thoughtful, not more money. If that's what you're gifting after a few months, what will you be gifting after a few years?"
So, what then, pray tell, does said thoughtful yet lighthearted item include? "Maybe it's a certificate to a restaurant you know he or she has been dying to try that you can go to together," says Tufvesson. "Maybe it's an evening at a Broadway show, or a trip to a mixology or cooking class. It's always a good idea to gift experiences that you can enjoy together and continue to learn about one another."
In addition to experiences or fun date ideas, gag gifts and those that reference an "inside joke" between the two of you are also ideal for a new love. "I'm a fan of fun pajamas and gag gifts," says Nikki Lewis, co-founder of The Bevy. "Gifts that make you laugh are not to be discredited. The holidays are a time to be lighthearted, and who doesn't appreciate a cozy pair of sweats, fun hats, or even onesies? Holiday-themed sweaters, slippers, and socks are always safe and fun ideas."
As for the price point to adhere to, Lewis says that's really subjective to your personal budget. However, sticking to a conservative price is best here, she says. "Personally, for a budding new relationship holiday gift, there is no need to spend over $400, and that's on the high end," she says.
Now that you've gotten a bit of sage advice, ahead, 10 items to spark inspiration. Cuffing season, indeed.