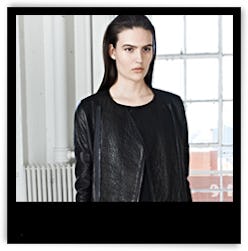 What started as a staple pair (or ten pairs) of jeans in every fashion girl's denim wardrobe has expanded into new chic territory in the past few seasons; we're talking, of course, about the LA-based label J Brand. Up for spring are a slew of fresh lust-worthy pieces, so we've taken it upon ourselves to do what we do best by curating our favorites!
Defined by quality, sleekness and wearability, the versatile collection is beyond covetable—your closet will eat it right up! Running the glamorous gamut of tailored jumpsuits, chiffon blouses and leather jackets, each neutral separate will contribute considerably to your wardrobe while also lending a cool factor. The answer to every what-should-I-wear conundrum, let J Brand's chic series inspire your outfits in the coming months, and you're sure to knock it out of the park.
Availability: Shop our 20 Favorite New Looks from J Brand's Spring Collection. For additional information, visit Jbrandjeans.com.