20 Minimalist Bathing Suit Brands To Shop If You Prefer To Keep Your *Entire* Wardrobe Simple
Jade Swim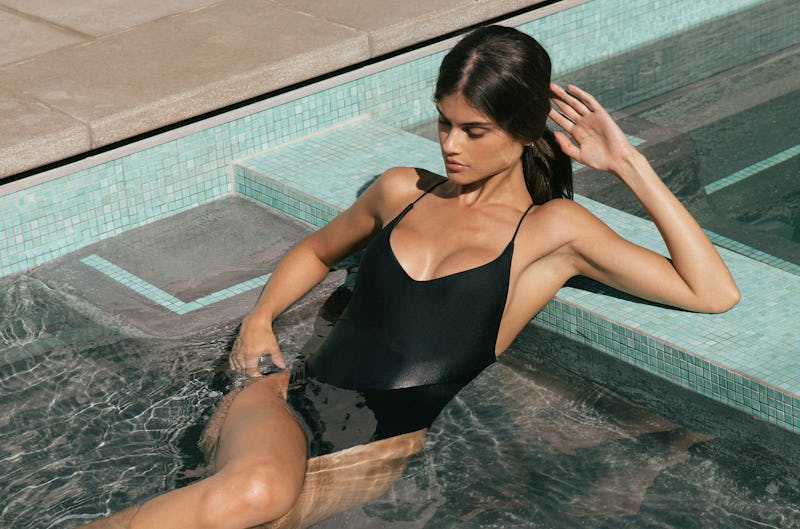 Minimalism is in the eye of the beholder. For you, it may mean a capsule wardrobe just large enough to get you through the week. Or, your approach could simply be to never wear more than two patterns at once. Regardless of how you incorporate the pared-down lifestyle into your own closet, you've probably realized one fact about it pretty early on: Finding minimalist bathing suit brands can be just a tad difficult.
Simply put, there's an intrinsic maximalism to swimwear. The loud tropical prints. The charged-up neon colors. Yes, most swim brands offer up one or two solid styles (at the very least) that fit the minimalist bill — but why limit yourself there?
And you don't have to, thanks to the 20 minimalist swim brands listed below. Fortunately for you, there's a style for every budget, too; whether you're in the mood for a luxe designer piece or just want to pick up a bathing suit next time you're at the mall. You can even get in on the minimalist trend if you prefer shopping small — plenty of indie designers (from all over the globe) have explored the sleeker side of swimwear.
Ahead, the 20 minimalist swim brands that should be on your radar.