Mad Men Costume Designer Janie Bryant Shares Her All-Time Favorite Looks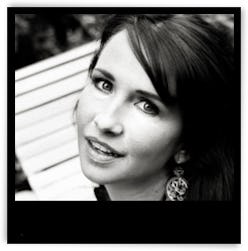 Ask us who our favorite character on Mad Men is, and we'll say without hesitation: the costumes. Helmed under Emmy Award-winning Janie Bryant, the show's '60s-chic wardrobe doesn't miss a beat from Don's iconic fitted suits—we swoon over every last pocket square—to Joan's signature curvy silhouettes and Megan's flirtatious miniskirt ensembles. In honor of the upcoming two-hour season six premiere, we had the immense pleasure of interviewing Bryant about her most cherished looks from the universally-watched drama. Click through now to discover them, and if you need an additional mod fashion fix to hold you over until Sunday, we suggest shopping the Mad Men Banana Republic Capsule Collection—designed for a third year in a row by who else but the inimitable Bryant!
Click through to discover Bryant's favorite looks!
Betty's Ivory Lace Derby Dress
"I designed this dress for Betty to be gorgeous and romantic, which was everything I wanted in her first meeting Henry. I wanted white lace for this scene as it recalls rebirth, womanhood and acts as an allusion to Betty's new life with Henry."
Betty's Sad Clown Dress
"This dress is one of my all-time favorite costumes. It represents Betty's picturesque domestic world and how it crumbles around her, like the deterioration of the dress itself."
Megan's Zou Bisou Bisou Dress
"Megan wore this dress during her famous Zou Bisou Bisou song and dance for Don. I remade the tattered sleeves out of pleated silk chiffon to create that dramatic look and kept the skirt short because this was when miniskirts were invented. It speaks to the French flair of Megan's character."
Don's Plaid Sport Coat
"I designed this sport coat for the episode where Megan buys Don a jacket, which he wears to a dinner party. I wanted the jacket to be loud, young and fresh, showing bits and pieces of Megan's influence in Don's life."
Joan's Red Christmas Dress
"This dress was one of my favorites to design. Joan is all dressed up in red and tied with a bow. She reminds me of a present and it's very fitting of her sassy, sexy personality."