This Is How Women Wore Jeans In The '70s
Glasshouse Images/The Image Bank/Getty Images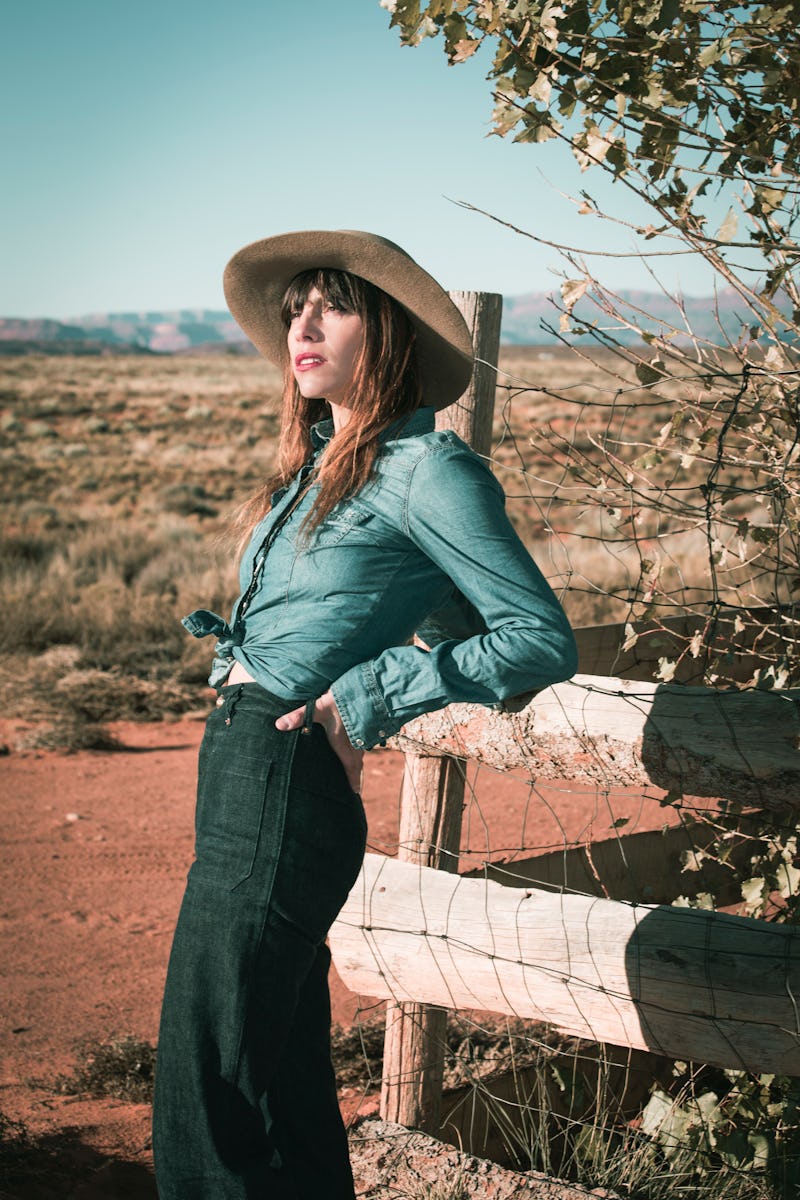 With enough time, trends — much like history — will repeat themselves. Some may fade to the background only to return five years later, while others might be so far beneath the surface that it's a complete surprise when they become the next It trend of the moment. However, if there's one era of fashion that seems to be the sartorial vault that keeps on giving, it's the '70s — particularly with its beloved denim styles. Of course, it wasn't just the different types of denim that came out of the decade, but how they were styled that's important to note (and emulate).
The decade of disco and rock 'n' roll also became one of free movement, leading to an uptick in iconic flowing silhouettes like bell bottoms and wide legs. That said, for every flared-leg option, there was also a straight-leg style worth wearing — whether the focus of an outfit or not. Since their heyday, these two specific looks stepped out of the limelight as more fitted ones (hello, skinny jeans) took their place. But now, over 40 years later, they're back at front and center.
If you haven't had the chance to get yourself acquainted with these vintage-inspired silhouettes, styling them might be on the daunting side. Thankfully, there are plenty of photos from the era that could help you get started. Scroll down to take a cue from the '70s most fashion-forward ladies the next time you're gearing up to wear your jeans.
We only include products that have been independently selected by The Zoe Report's editorial team. However, we may receive a portion of sales if you purchase a product through a link in this article.