Wedding Guest Makeup Essentials That Will Get Me Through My Summer Of Nuptials
@tobimakeup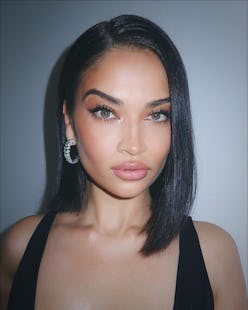 We may receive a portion of sales if you purchase a product through a link in this article.
After a few years of hiatus, my status as the ultimate wedding guest will officially be reclaimed, as I will be attending a whopping five weddings in 2023. While this may send some blood pressures through the roof, I couldn't be more delighted. Seriously, I'm a great time: I thrive on a good wedding. I mean, what's not to love? Reuniting with friends, dancing the night away, cake, lively Champagne toasts. My favorite part, however, is having the opportunity to dress up to the nines and feel like my most glamorous self. That said, things can get tricky during the summer nuptial season as the sweltering heat can threaten to put a damper on said glamorous moments, particularly in regards to pristine wedding guest makeup. There's nothing worse than sweaty foundation and running mascara, amirite? That's why, as I rev up for the marathon of "I dos" coming up in the next few months, I'm arming myself with some key essentials that'll keep my face in check for hours on end, with minimal touchups required.
Now, this probably goes without saying, but most formal event makeup looks require a bit more work than an everyday beat. While I don't go for over-the-top glam, I definitely like to enhance or elevate the steps in my routine. For example, instead of my go-to lengthening mascara, I'll pop in some faux lashes for extra va-va-voom. My signature red or pink lip will be slightly more outlined and carefully defined. My typical bare or neutral eyelids will be dusted with shimmering or smoky shadows and lined with a dramatic cat eye or razor-sharp wing. Just talking about these little details gets me excited — chalk it up to years of makeup-free weekends spent in sweatpants and eating pizza on my couch with my dog.
As I prep my personal wedding guest makeup kit (yes, I've officially designated one), check the essentials that will get me through the season of love without a hitch.