Time-Saving Hair Products To Make Your Life Easier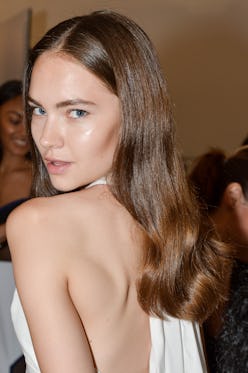 Nothing is worse than having to go through tedious (and sometimes painful) processes every day just to get great-looking locks. With a few smart beauty buys, your morning hair routine can be a far less time-consuming endeavor. Shop our favorite products that speed up the blow-dry, curling and cleansing processes, and bid bad hair days adieu.
Make Mornings A Breeze
Photo: Courtesy of TIGI
If you struggle to get your curly hair under control, apply this cream to damp hair and let it air-dry for frizz-free, bouncy curls in a jiffy.
We're sure you've experimented with a dry shampoo or 2, but we love the lightweight finish and smell of this one. What do we love even more? Not having to spend time washing our hair every day.
Ready to run out the door but bummed that your hair looks, a little, well, lifeless? Give your roots an instant boost by massaging this lightweight powder into your scalp. Then get out there and face your day!
We love a good blowout but depending on how much hair you have, you waste away precious years of your life with your hair dryer. Spritz this lifesaving (and scientifically complex) spray on wet hair to reduce blow-dry time. Life is short, after all.
Cover grown-out roots in an instant with this touch-up spray. No appointment needed.