I Tried 7 Popular SPF Sprays So You Don't Have To — Here Are My Honest Thoughts
There's one for every need.
Courtesy of Khera Alexander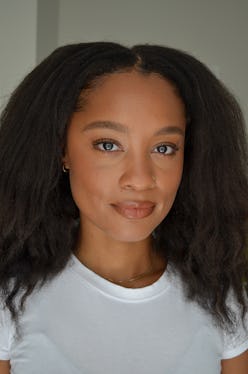 We may receive a portion of sales if you purchase a product through a link in this article.
When my skin was in its most challenging condition, I was combatting both acne and hyperpigmentation simultaneously. I remember my dermatologist telling me that wearing sunscreen was integral to preventing further scarring and dark spots. The only problem? I couldn't find one that I liked. At the time, every single SPF I tried either made me look ashy or exacerbated my oiliness, so, I went without one for years. Today, I know skipping sunscreen is a huge misstep. From delaying signs of aging to preventing skin cancer, wearing SPF daily is one of the most crucial steps in a beauty routine, and thankfully, the product category has come a long way. Forward-thinking brands continue to push the SPF boundaries, improving upon traditional formulas or introducing innovative products that simplify — or upgrade — our current staples. Take sunscreen sprays, for example.
Not only are they a breeze to apply (and reapply), but today's sprays blur the lines between skin care and makeup. Some are formulated to work as SPF-infused setting sprays, some are straightforward sunscreens, and some are ideal for skin prep. Always in pursuit of products that streamline my beauty routine, I tested out seven of the most popular sunscreen sprays, curious to see if any one would be worthy of earning a permanent spot in my lineup.
Ahead, I break down specific products and share whether or not each item is worthy of repurchasing. Keep reading to find out which spray is right for your skin concerns and will best fit into your routine.
The Milani Make It Last SPF 30 Setting Spray swatched.Khera Alexander
The La Roche-Posay Anthelios Spray Lotion Sunscreen SPF 60 Spray swatched.Khera Alexander
The EltaMD UV AOX Mist sprayed on my skin. Khera Alexander
A look at my skin with the EltaMD UV AOX Mist on.Khera Alexander
The Cay Skin Isle Nourishing Body Mist SPF 50 swatched.Khera Alexander
The Supergoop! (Re)setting Refreshing Mist SPF 40 swatched on my skin.Khera Alexander
My skin wearing the Sun Bum Original SPF 50 Continuous Spray.Khera Alexander
Wearing the e.l.f. Cosmetics Suntouchable! All Set for Sun SPF 45 Spray on my hand.Khera Alexander