How To Get Rid Of Acne Scars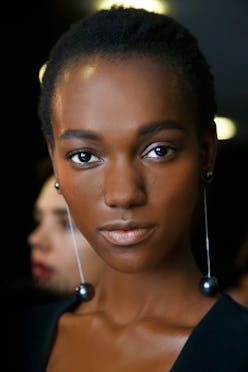 If you've ever suffered from acne, you know the aftermath can be even worse than the battle itself. To help you get rid of embarrassing scars (it's totally possible), we tapped four skincare experts for their best tips. Here, find out the treatments and at-home remedies you need for smooth, even-toned skin.
What Acne Scars?
Lasers
"Lasers work by sending heat into the dermis, which stimulates new collagen to fill in scars. Most people need more than one treatment to achieve ideal results. It's most important to visit a board-certified dermatologist for your treatment so the best laser for your specific skin can be determined."
—Dr. Eric Schweiger, board-certified dermatologist and RealSelf contributor
"At-home lasers such as Illuminage—which is typically used for wrinkles—may have some benefit for scars."
—Dr. Joel Schlessinger, board-certified dermatologist and cosmetic surgeon and RealSelf contributor
Micro-Needling
"This technique employs tiny needles to induce microscopic channels in the skin, stimulating collagen production and creating portals to deliver topical actives. It's one of the few procedures that's safe for every skin type. For patients with old, deep scars, devices like the EndyMed Intensif, which combines micro-needling with radio frequency, are great. By combining technologies, we get results far superior than with micro-needling alone, in fewer treatments.
A needle roller is a great at-home device that generally has needles up to 1mm long. While it does a wonderful job on things like superficial wrinkles, you need longer needles—up to 3 mm—to get to the deep dermis where most scar tissue lies."
—Dr. Dhaval Bhanusali, board-certified dermatologist from Sadick Dermatology
Light Therapy
"While at-home LED treatments aren't as effective as those used in a professional setting, they can give your skin the boost it needs to look even and smooth. Just like your overall routine, LED requires commitment. The more consistently you use your device the better results you will see—scars begin to diminish and even out. The best results occur when you get regular treatments like microdermabrasion or peels, follow an at-home skincare ritual and use the LED as recommended by the device maker."
—Judit Galambosi, lead therapist at Erno Laszlo
Consistent Skincare
"I have three rules for fighting acne scars at home.
First, exfoliate at least twice a week to increase cell turnover and keep skin clear. One of my favorite ingredients for sensitive, acne-prone skin is phytic acid. It's gentler than other AHAs and helps reduce discoloration and prevent future breakouts. Chemical exfoliators like lactic acid are also great.
Second, protect with SPF! If you have pigmentation from acne scars, sun protection is crucial to prevent further discoloration.
Finally, while retinol is not an FDA-approved active for acne, it's known to help lessen discoloration from scarring. It increases surface cell turnover, which in turn minimizes dark spots and imperfections. Don't use drying agents (benzoyl peroxide or salicylic acid) at the same time as retinol.
Treating acne scars takes time, so be patient and diligent with your regimen."
—Kate Somerville, facialist and founder of Kate Somerville Skincare