8 Beauty Products That Are Just As Good As Botox
Ivan Lattuada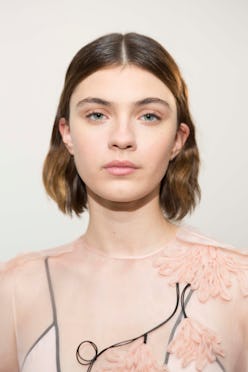 The wisdom that comes with each passing year is great—but we prefer to achieve it without the accompanying wrinkles. And while we're known for trying out-there approaches to getting rid of fine lines, even we can hit our limit. Botox may be a simple fix for some, but for others, a needle anywhere near the face is just flat-out stressful. To cut back on your chances of a full-blown beauty-induced panic attack, we've rounded up eight Botox alternatives that'll smooth your lines from the comfort of your own home.
What Lines?
This clinical-strength ferulic acid and retinol peel retextures skin, supports collagen production, reduces the look of wrinkles and restores the feeling of firmness.
Not only does this eye gel tighten and smooth fine lines, it also reduces the appearance of bags and dark circles. Win-win.
Use the SPF day cream to prevent and reverse damage caused by the sun. Then, let the night cream fight wrinkles caused by gravity and aging.
This drugstore favorite promises results like firmer skin and fewer wrinkles in just one night.
Packed with sea mayweed, which the brand calls a natural alternative to Botox, this serum claims to relax facial muscles and prevent fine lines and wrinkles before they happen.
The glycolic acid in this moisturizer reduces the appearance of fine lines and wrinkles, while also making skin look smoother.
Get dermatologist results at home with this powerful duo, and bid those wrinkles adieu.
Ingredients in this cream fend off signs of aging—hyaluronic acid hydrates and vitamin E fights free radicals for glowing, youthful skin.