The Lip Colors All Stylish Women Own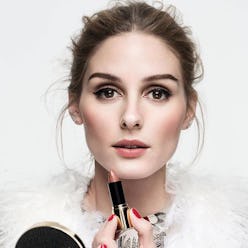 At year's end, it's time to clean house—or clean out your lipstick stash, at least. This is your chance to shake off 2015 and build a color wardrobe for the new year. It's a task no different from editing your closet, really. First things first: Toss all your expired products and any off-trend shades hanging around. Hold on to versatile favorites, those that stand the test of time. Now it's time to rebuild. Here, read our 5 tips for refining your lip color collection and making sure it stays fresh and relevant all year long.
Lip Service
Look For Transitional Shades
When shopping for new lipsticks between seasons, be sure to look for shades that fall between cold-weather darks and springtime brights. A balance will carry you into the next season seamlessly.
Pick Classic Colors
Keep an arsenal of classic hues in your lipstick wardrobe. The right red will never go out of style.
Find A Signature Shade
When you make a color your signature shade, no matter what time of year you wear it, it'll always look just right.
Don't Splurge On Fads
Trends come and go, so don't get stuck with an expensive lipstick you'll never wear again. If you're curious about a new trend, start with affordable brands to test it out. Save the designer makeup for what you know you'll wear all the time.
Always Keep A Neutral
Just as in your closet, you always need a good neutral lip shade in your makeup bag.