Makeup Artists & Hair Stylists Say These Are The Cheapest, Most Clever Beauty & Grooming Products On Amazon
Amazon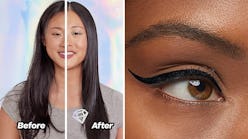 We may receive a portion of sales if you purchase a product through a link in this article.
When you're shopping for beauty products on Amazon, it can feel overwhelming — which is why it's always worth reaching out to professionals to see what they recommend. Assuming you don't have the time, motivation, or network to do that, however, our team of editors did the work for you — and according to the makeup artists and hair stylists we spoke with, these are the cheapest, most clever beauty and grooming products on Amazon.
From hair-styling must-haves and user-friendly tools to innovative makeup and skin care treatments, you'll find it all below. And the best part is, not a single product costs a penny over $35.