Start The Year Of The Rabbit In Style With The Best Lunar New Year Beauty Products
From hair care to skin care.
@bobbibrownjapan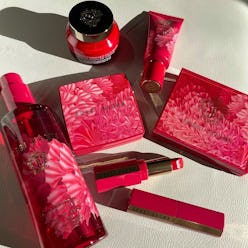 We may receive a portion of sales if you purchase a product through a link in this article.
Holiday beauty may be in the rearview mirror, but that doesn't mean that you have to wait until next year for exciting savings and limited-edition products. To celebrate the Lunar New Year, which is celebrated with vibrant festivities in nations across East and South Asia, marks the beginning the moon cycle-based calendar year. Tons of beauty brands join in on the fun with with special-edition products or packaging for their best-selling products and all-time favorites. For your shopping convenience, TZR rounded up the best Lunar New Year beauty products of 2023 — and there's no shortage of amazing offerings.
From makeup and skin to hair and nail care, brands across all beauty categories are participating in the New Year celebration. Some, like Charlotte Tilbury, Shiseido, and Clinique, have repackaged some of their top-sellers into festive, fun packaging you can grab for a limited time. Given that 2023 is the Year of the Rabbit, most of these designs incorporate adorable rabbit designs as well as rich red and gold hues, the traditional colors for celebrating Lunar New Year. Others brands such as MAC and Bobbi Brown have designed entirely new products to ring in the holiday in formulas and shades that you might not see around for much longer.
Ahead, get the lowdown on all the best Lunar New Year beauty products and sales.