This Exfoliating Scrub Makes Me Feel Less Self-Conscious About My Lips
Marina Liao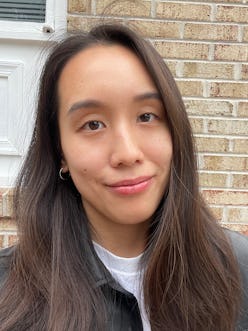 We may receive a portion of sales if you purchase a product through a link in this article.
If I had a penny for every time an esthetician said "wow, you have really dry skin" as they were giving me a facial, I would be happily retired right now. Because yes, everything, including my lips, always feels parched and thirsty for hydration. Over the years, I've made it a point to be more diligent with my skin care routine to address this issue, whether it's by applying an aloe vera-infused sheet mask every night or a thick moisturizer right before bedtime. (I love the one from EADEM.) My routine also includes using a lip scrub at least once a week, which makes a huge difference. If I don't keep up with this, the skin here becomes all crackly like the rest of my body.
Some of my favorite scrubs at the moment are from Fresh and Burt's Bees — they both do a good job of polishing off my dead skin and keeping my lips feel buttery smooth. The one from Fresh, in particular, is gentle enough, too, for me to use every night if I need, especially come winter. After a good scrub, I'll then follow up with a lip mask from Laneige for extra protection, or an easy swipe of chapstick. Like the rest of my bedtime routine, I try to stick with this whole lip care process — it takes me all of 10 minutes — on a regular basis, including when I travel. Luckily, my favorite products are TSA-friendly so I never have to worry about leaving a scrub or balm behind.
Should you want to get your pout in tip-top shape for summer, read on to see the lip scrubs and moisturizing products I swear by.