I've Been Using Box Dye On My Hair For Years – Here's How I Keep My Strands Healthy
It only takes a few holy grail products.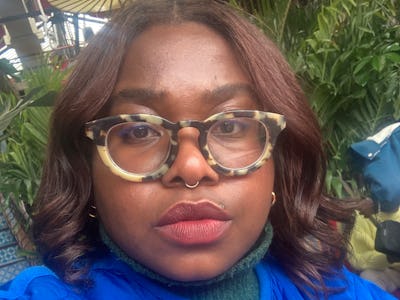 Samantha Scott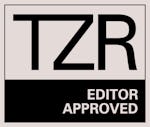 We may receive a portion of sales if you purchase a product through a link in this article.
I've dabbled in boxed hair dye for more than half my life. I first experimented with coloring my hair in my early teens, dyeing it the same shade as my mom (a dark brown or natural black) just to see how it would turn out. I thought my mother would be upset about it, but she actually encouraged me to keep playing with my hair color. So I did, moving on to ombré highlights, then auburn hair in college, followed by blonde in my early 20s, copper red (the first and only time I've had my hair professionally dyed), then back to my natural brunette shade. Recently, I've recommitted to red, cycling through different shades like Dark & Lovely's "Spicy" and "Vivacious Red." Needless to say, with all of the products I've used on my hair over the years, I've learned to master an easy, effective routine that keeps my boxed-dyed hair healthy.
Now that you have a brief overview of my journey, here's exactly what I've subjected my hair to over the years. First, I initially attempted my college-era ombré highlights with a DIY concoction of hydrogen peroxide, baking soda, and honey to middling results — my hair ended up light brown instead of true blonde. While coloring your hair is always going to weaken it, the time I professionally dyed my hair really did a number on my strands. The double process left it super dry and prone to breakage, and despite using products for color-treated hair, the shade faded fairly quickly.
So now that I'm older, wiser, and back on the boxed hair dye train, I'm taking proper measures in my hair care routine to ensure dyeing own my hair doesn't result in the same damage that occurred when I had it double processed at a salon five years ago. Today, my routine is focused on scalp care and hydrating my strands — and protection from heat styling. Ahead, the lineup of products I rely on to keep my hair healthy in-between at-home hair coloring sessions.