The Fall Staple You'll Wear Every Day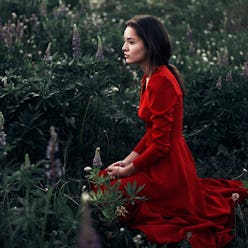 Now that the months are getting cooler and cooler, there's no doubt you have all manner of cozy sweaters, jackets and boots on the mind. And while they're all worthwhile investments, there is one oft-overlooked staple that has the power to overhaul your entire look for the season: fragrance. To help you refresh your signature scent for fall, we've rounded up four of the best new releases by style sensibility, so whether you're a modern minimalist or a feminine flirt, you're find something you love.
Edgy And Effortless
Choose: Sueded Oud fragrance features notes of black amber and night blooming jasmine, making it the perfect combination of mysterious and sophisticated.
Modern And Minimal
Choose: The edgy floral notes of the Blonde Rose fragrance as they mesh perfectly with a modern feminine sense of style.
Polished And Playful
Choose: A cool and lovable fragrance with notes of musk, violet and tangerine like Pinrose's Merry Maker feel fitting for a vibrant and whimsical wardrobe.
Fun And Flirtatious
Choose: The Wild Child fragrance with notes of bergamot and frangipani to ground your flirty-yet-fashion-forward style.