The 25 Drugstore Face Mists That'll Keep Your Skin Dewy — And Your Wallet Happy
Rosdiana Ciaravolo / Contributor/ Getty Images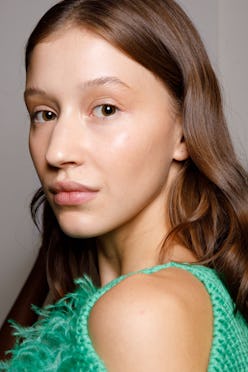 You might not hear about face mists as often as, say, a serum or moisturizer — but, that doesn't mean they don't deserve a spot in your skin care routine. In fact, these sprays work wonders when it comes to keeping your complexion hydrated and dewy throughout the day. But, like any product on the market, mists can take a toll on your wallet. With that being said, if you're on the hunt for an affordable option, the best drugstore face mists come to the rescue for both your skin and bank account.
Sure, you can start combing the aisles of your nearest retailer for your ideal facial mist, but thanks to beauty enthusiasts, you don't have to. These reviewers are more than happy to share their opinions with you — and as it turns out, they are especially passionate about this particular topic. So, to save you some time (and even better, money), ahead, TZR highlighted 20 of the best drugstore facial sprays out there, as told by their glowing reviews and near-perfect ratings. Now all that's left is for you to choose the one that works best for your skin, and you'll be on your way to misting all day long, completely guilt-free.
We only include products that have been independently selected by TZR's editorial team. However, we may receive a portion of sales if you purchase a product through a link in this article.
This article was originally published on