Out Of All The Cyber Monday Beauty Deals, These Are The 9 Worth Shopping
OLEHENRIKSEN/Instagram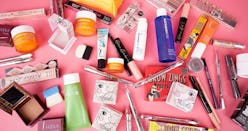 Let's be real: If Cyber Monday wasn't, well, Cyber Monday, the day might be a bit of a bummer. After all, chances are high that you're returning to work after a long weekend filled with friends, family, and food. However, the best Cyber Monday 2019 beauty deals will make your transition from temporary vacation mode back to reality a bit easier — and give you an excuse to take your lunch break early on Monday.
And surprisingly, some of the upcoming Cyber Monday deals are even more tempting than what Black Friday 2019 has to offer, depending on what you're after. Who could resist 40 percent off Skin Laundry, 50 percent off LORAC, and 85 percent off Stila, anyway? (Answer: no one.)
To peruse those sales and more, continue scrolling down. The nine beauty deals to shop this Cyber Monday — from under-the-radar favorites to major steals — are below.
OLEHENRIKSEN
OLEHENRIKSEN is having a Cyber Week sale and a Cyber Monday sale. Between Nov. 29 and Dec. 2 you'll save 20 percent off site wide, 50 percent off sale products, and score free two-day shipping on purchases of $50 or more. Then, Dec. 1 to Dec. 2, any $50 order will receive a free skincare mini set featuring the brand's Truth collection by typing in the promo code CYBER2.
Benefit Cosmetics
Need to stock up on virtually anything for your makeup collection? Stop by Benefit Cosmetics' sale Dec. 1 to Dec. 3 to enjoy 25 percent off site wide and free shipping.
Maison Margiela Fragrances
Between Nov. 27 and Dec. 2, you'll be able to score a REPLICA Travel Spray Duo of Beach Walk and Lazy Sunday Morning for just $30 (versus their regular $56 value) on Nordstrom.com.
Hey Dewy
A favorite amongst editors, you can score Hey Dewy's portable humidifier for 20 percent off (and get free shipping) on Dec. 2 by using the code DEWY20.
Saint Jane
Grab a bottle of Saint Jane's Luxury Beauty Serum between Nov. 29 and Dec. 2 to receive a free obsidian Signature Sculpting Stone — the perfect partner to the luxe CBD formula.
Skin Laundry
Can't make it to the trendy laser facial studio? Pick up one of its own Skin Laundry skincare products online on Cyber Monday and save 40 percent.
LORAC
LORAC's Cyber Monday sale is easy — and definitely worth a visit. Just use the promo code CYBER50 on Dec. 2 to unlock 50 percent off site wide.
Zoya
It's time to stock up on nail polish. Zoya is offering a 50 percent off discount site wide on Dec. 2 — all you need to do is type in the code CYBER19.
Stila
Prepare yourself for Stila's Cyber Monday sale. The brand will feature 85 percent off and free shipping for orders of $50 or more on Dec. 2 —plus, all purchases will score a free two-piece beauty gift.