The Best Gifts Under $250 Are Actually Super Luxe
Shopbop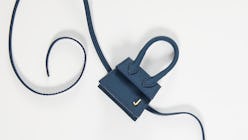 One way to bring instant joy to your loved ones during the holiday season is by giving them a lavish gift they've had their eye on but decided against buying for themselves. It shows you've put in a little extra thought and went above and beyond to show your appreciation. That said, you're probably not looking to make a huge dent in your bank account, and rather than sifting through the endless options out there, just ahead is a selection of the best gifts under $250 that will make your loved ones feel luxurious all season long.
Whether the people on your list would fawn over a piece of fine jewelry or any one of the opulent micro bags currently dominating the market, there's some iteration or another that's both attainable and super luxe. The best gifts are the ones that either last a long time or positively impact someone's life and if you're dying to get your hands on any of these items, it's likely that many of the people in your close circle feel the same way.
Continue on to see a list of luxe gifts under $250 that will make your loved ones feel special this holiday season.