How A Sephora Beauty Director Would Shop The 2019 Beauty Insider Event
KORA Organics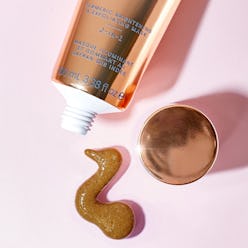 It's the most wonderful time of year for beauty lovers: Sephora's Beauty Insider Event. This week, the store generously opens up its highly-anticipated sale, formally known as the Beauty Insider Event Spring Bonus, to all its rewards members. And depending on how much you've spent at the retailer this year, you can score anywhere from 10 to 20 percent off your entire order. Here's the catch: Sephora is huge, its inventory is vast, and whittling down your wishlist to the best of the best is no easy feat when everything is begging to be bought. That's where three Sephora Beauty Directors come in.
"Summer is just around the corner and luckily, the Beauty Insider Event is the perfect time to stock up on some of the hottest must-haves at Sephora," Jeffrey English, a Sephora Beauty Director, tells The Zoe Report. His strategy? Go for sets, like the Milk Makeup Kush Stash Bag Set or the Sephora Sun Safety Kit, to get the most beauty bang for your buck. "Lately, I've been loving this trend of weatherproof eyeshadows and an allover body glow," Myiesha Sewell, another Sephora Beauty Director, adds. She suggests stocking up on Sol de Janeiro Glowmotions to look sun-kissed for summer — minus the sun damage. "Whether it's a limited-edition treasure or a new innovative launch, the Beauty Insider sale is the ultimate guilt-free shopping opportunity," Beauty Director David Razzano tells The Zoe Report. So honestly, you really can't go wrong.
Ahead, a peek at three Sephora artists' personal Beauty Insider shopping lists. (And FYI: Rouge-level members can use the code HEYROUGE fo 20 percent off, VIB members can use the code HEYVIB for 15 percent off, and Insiders — anyone with a Sephora rewards card — can use the code HEYINSIDER for 10 percent off.) The sale runs through Monday, May 6, so don't spend too long contemplating your cart.
David Razzano's Picks
Myiesha Sewell's Picks
Jeffrey English's Picks