5 Always-Sold-Out Pieces Every It-Girl Already Owns
Courtesy of Alison Lou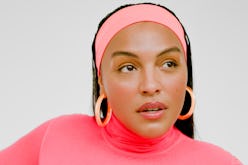 The term "cult-favorite" gets thrown around a lot today in regards to fashion. And while it may seem exaggerated, today's fast-paced, Instagram-informed fashion cycle surely leaves room for more than one designer to hit cult fashion brand status at the same time. It's not hard to identify these up-and-comers. They're the labels that have infiltrated the ranks fashion's most clued-in insiders, whose designs have become fixtures in the street style scene, and coveted enough that it can be tricky to actually acquire they're designs since they're always seemingly sold out. But how do they get there?
Usually, it starts with a single coveted item. A product that never stays in stock, is inescapable on your Instagram feed, or is making its round on every trending celebrity. There's something to be said about the power of individual pieces that launch these emerging labels into fashion's conciseness in record speed. They're the items you can't escape, but are too good for you to want to anyway.
For Los Angeles-based lifestyle brand Staud, it was a unique, spherical bucket bag. For the small but mighty vintage operation Room Shop, it was a sustainable organza scrunchie. And for fine jewelry brand Alison Lou that had already made its mark, it was a pair of jelly hoops that drastically changed her business. Ahead, read on to hear from these labels and more about their runaway hits, and what it really looks to create a true It-Girl cult favorite.
Alison Lou — Loucite Jelly Hoops
Alison Chemla, founder of fine jewelry line Alison Lou, had been thinking of launching a diffusion line for six years, since the early days of her eponymous label. She decided to finally make it a reality in 2018 — cheekily named Loucite, she hoped for the best. "I always wanted to do a diffusion line, but I never wanted it to be something that competed with my fine jewelry," Chemla tells TZR. "Working with enamel has always been something I'm extremely passionate about and mixing it with lucite was a departure from the materials I normally use. In the end, a perfect marriage."
The line became an overnight success, with a particular focus on the brightly colored Jelly Hoops. When the debut photos of the collection featured Emily Ratajkowski modeling the pieces, the slew of "It Girl" co-signs came on like an avalanche. Celebs like Selena Gomez, Tracee Ellis Ross, and Gigi Hadid were spotted wearing the colorful, lucite hoop earrings. Was the brand ready, though? "Absolutely not!" Chemla says. "We had not planned for it at all. We sold out several times and had to reorder more styles. It's been a crazy ride."
That crazy ride adds up to a lot of madness during the height of the launch, as the small team fulfills orders in house. There was a learning curve responding to the new demand according to Chemla, but ultimately an exciting time for the whole team — and how couldn't it be? Alison Lou had a hit on their hands. "I honestly think it was a perfect storm, from Emily [Ratajkowski] working on our first launch to everyone wearing them last summer," says Chemla. Ranging from $125 through $265, it's worth noting that Loucite rings in at a fraction of pieces within the mainline, making Alison Lou accessible to a whole new set of people.
Today, Loucite is playing its role to not only stay in demand, but benefit the brand at large, too. "People may initially come to us for our Jelly Hoops, but they'll stay for the fine [jewelry] —and then come back again for our next Loucite launch."
Rhode — Ella Dress
It's been a big year for RHODE. The Los Angeles-based ready-to-wear label went through a rebrand, dropping the "Resort" from its name — reflecting the brand's evolution from a resort-wear label to a year-round collection, appropriate on or off vacation — and built up momentum for its now cult-favorite Ella dress, a mini, flirty style that has successfully charmed a significant portion of the blogger-sphere. But in the crowded world of influencer gifting and marketing, how did the latter come to be?
"In general, I feel like our customers are just over fussiness when it comes to fashion," shares co-founder Phoebe Vickers. "The Ella is the most carefree style to throw on and feel put-together and I think that level of ease has made the style a go-to. I don't think we could have ever anticipated this level of excitement, but at the same time, I'm not totally surprised as I personally live in the dress myself."
Since its launch, the Ella has been made in a number of new and different colorways and patterns, and was also chosen as Rhode's first style to be made into children's sizes as part of Moda Operandi's Mommy & Me trunk show in 2018. Currently on the brand's e-commerce shop, there are nearly 20 different versions of the style to keep up with demand, though co-founder Purna Khatau shares that they still never seem to have enough in stock, causing a frenzy chasing inventory.
"We do try and update every season so while it might still be the same, it's also different," says Khatau, noting that evolving is also apart of their design direction. "Nonetheless, we are always brainstorming to try and create the next Ella."
Staud — Bissett Bag
In her role as Fashion Director of Reformation, Sarah Staudinger helped the Los Angeles eco-friendly star child grow its e-commerce business, which she did with a huge focus in content creation. In 2015, along with co-founder George Augusto, she used that very foundation to build one of the more popular direct to consumer fashion brands out today — Staud.
Offering a mix of bold ready-to-wear and accessories, the brand took off, much in thanks to co-signs from celebrities and fashion favorites likes Alexa Chung, Dakota Fanning and Leandra Medine. At the same time, it's most ubiquitous piece, the pronounced bucket style dubbed the Bissett bag, was making its rounds virtually everywhere on every one, famous or not.
"When it was first released, the Bissett bag was unlike anything else in the market in terms of design and price point," Staudinger tells TZR. "I worked hard to create a bag that is inspired by the past but has the functionality needed for a modern woman. It has a really unique design, which can easily transition from day to night, and work all year round."
At $350 for the standard solid color style, the Bissett bag proved to check all of the boxes for a demographic of millennial women who follow and love fashion, but remain budget-conscious. The bag isn't cheap by any means, but is significantly more accessible compared to other contemporary bags suitable for everyday. Add the unique shape and wearability, and the bag's popularity couldn't be escaped. But while that surely isn't a bad problem to have, it caused understandable concern for Staudinger.
"My partner George (Augusto) always says 'You can take your whole life to make your first album but you only have x amount of time to release your second'," Staudinger recalls. "Luckily it feels like we've had some solid hits on multiple albums. With the Moreau and Shirley bags specifically. I'm currently getting ready for a new bag launch with our Fall collection, it's call the Moon bag. It's a 70's inspired, circular, shoulder bag which I designed in two sizes; the oversized shape in cognac is my personal favorite."
Ultimately, the success of Staud's accessories has not only differentiated the brand from everyone else in the category, but has put more visibility on its ready-to-wear collection — heightened by Staud's intentional editorial styling, always showing a full head-to-toe look.
"The Bissett was an amazing entry point for us and we now find our customers buying our apparel, and new shoe collection, as much as our handbags," says Staudinger. "The idea of creating a lifestyle brand has always been my focus. I like to think about our girl jumping on the subway after work, to meet friends for dinner, and how she could easily transition her look from day to night, office to out and everywhere in between."
Sandy Liang, Fleece Jacket
Since their debut in the label's Spring/Summer '17 collection, fleece jackets have become a Sandy Liang staple, re-imagined for each season with new neon lining, corduroy swatches and pops of color and leopard print. After routinely tweaking, adding and taking away, and keeping the pieces a consistent part of the collection season after season, Liang's fleece jackets picked up anticipated speed in the fall of 2018. "When I first did my fleece for Spring/Summer 2017 it was very clearly just my fun leopard version of a classic North Face or Patagonia Fleece, which I thought was funny," Liang told TZR at the time. "I certainly did not invent fleeces and I didn't really think it would catch on as a trend."
Suddenly, it was impossible to walk down a street on New York City's Lower East Side, without spotting one of the jackets; The New York Times named the piece the "Hottest Jacket at New York Fashion Week" and GQ declared that "Sandy Liang's Women's Fleece Is the Hottest Jacket in Menswear". It was a hit — but surely unexpected. "They were pleasant surprises," Liang shares of all the press surrounding the fleece jackets. When asked what contributed to their blaring success, Liang points to the obvious: "I think the wearability more than anything. They are fun and cozy, but ultimately very practical."
Considering that wearability and the significantly more approachable price point than the rest of Sandy Liang outerwear, the demand initially left Liang with conflicting emotions. "I think my own personal concern was that the brand would then only be associated with fleeces," shares Liang. "But at the end of the day that's actually okay, because we are slowly growing and hopefully people will see the other parts of the collection through the fleece love. I think for now [they] are sometimes the gateway drug to the rest of the collection!"
Room Shop Vintage, Cloud Scrunchie
Did Room Shop Vintage create the most Instagrammed scrunchie to ever exist? Maybe. And unsurprisingly, its success has a lot to do with other people on social media.
The story of Room Shop starts with a husband and wife duo based out of Philadelphia, Pennsylvania who left their full-time jobs to focus on what they love — vintage curation, styling, and creative and trend direction. It wasn't until earlier this year, though, that the brand fell into an accidental hit with its distinct, massive organza hair accessory, dubbed the Cloud Scrunchie.
"The cloud Scrunchies were born out of a desire to use leftover fabric we had lying around from a photo backdrop," says co-founder Shelly Horst. "Around November of last year, I started seeing scrunchies having a moment and thought, hey we could make our own out of this recycled fabric, but let's make ours different by making them really, really big." Sewn from fabric used around the studio for shoots and various other crafty tasks that would otherwise end in a bin, the scrunchies are 100% recycled.
According to Horst, the style was popular amongst the brand's close-knit Instagram followers almost immediately. But while on a trip this past March, Los Angeles-based YouTuber Joanna Spicer had mentioned the scrunchie in a video posted to platform. And the rest, as they say, is history.
"I got off the plane and my phone exploded with follows, comments, sales and DMs," says Horst. "My husband and co-founder called me frantically asking what was happening and because I hadn't had wifi on the plane I had no clue what was happening or where it was coming from until a friend sent over the video." In the last few months since the video, Horst says that the frequency of influencer posts and articles has only continued to increase, which has led to the team evolving as to better handle the sales influx.
"We noticed that people were really loving taking photographs of themselves wearing the clouds in their hair or on their wrists and that these posts were getting great engagement," Horst says. Scope out the brand's tagged Instagram photos, and you'll surely find hundreds upon hundreds of airy, aesthetically-pleasing photos from women all around the country, including familiar fashion regulars like Alyssa Coscarelli of @alyssainthecity, who Horst also says brought a lot of valuable visibility to the brand in a single Instagram post.
"We have seen a spillover of first time scrunchie buyers also adding vintage pieces to their order," says Horst of the "That said we continue to have success with our vintage drops because our customer is interested in our aesthetic point of view. The clouds didn't come from a vacuum, they fit into our whole brand direction."