33 Gorgeous Pieces Under $45 We Can't Believe Are On Amazon
David Dee Delgado/Getty Images Entertainment/Getty Images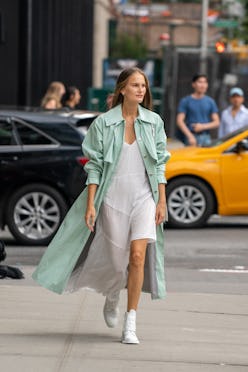 There's no question that Amazon has revolutionized the way we shop. However, while many of us turn to the online retailer for everything from beauty products to cleaning supplies, its vast selection of clothes, shoes, and accessories has managed to remain largely under the radar — mainly because finding them takes some digging. Not to worry, though. This list is bursting with well-made, gorgeous pieces we can't believe are on Amazon — all that's left for you to do is shop.
For work, for play, and for everything in between, this list features 34 super-stylish pieces that make putting together the perfect outfit easy. Some of the pieces you'll find here are timeless, classic, wardrobe staples, while others are bold, statement-making interpretations of the season's hottest trends. There are two things these pieces have in common, though. For one, everything on this list truly stands out in terms of look, fit, and quality. Better still, every item rings in at just $45 or less, allowing you to snag quite a few of your favorites without experiencing buyer's remorse. Just don't wait too long; it's rare for deals this great to remain a secret forever.
Scroll on to discover 33 stylish Amazon finds to buy now.