10 Unique Father's Day Gifts From Target You Can Pick Up For Less Than $100
Target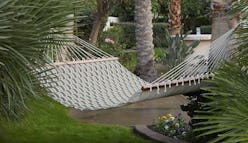 Target is basically the definition of a one-stop shop. It has everything you could ever need — and everything you never knew you needed, too. And somehow, that applies to basically everyone who shops there. The retailer is a whiz at stocking unique, can't-live-without-it items in its store, and even there's even more to be found on its site. Which makes it basically the perfect place to find a gift for the loved ones in your life... until you realize *just* how much there actually is to wade through. But with Mother's Day just past us, that means there's another holiday to start shopping for. Yes — you need to start searching for a unique Father's Day gift now so that you're not stuck scrambling at the last minute.
And naturally, Target's a logical place to turn first. But don't just settle on another grill or dopp kit like you did that last five years. Instead, look for something that he won't expect. Because of course the retailer is full of options — and, true to form, plenty of them are under $100.
Father's Day is June 16, and there's no better time than the present to start shopping. Ahead, 10 unique gifts he can't help but love — and that are unique enough that he might not already own them.