The 50 Cheapest, Most Clever Home Products With Near-Perfect Amazon Reviews
Be prepared to be amazed.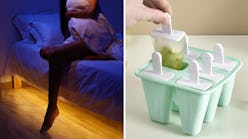 We may receive a portion of sales if you purchase a product through a link in this article.
Do you ever discover a product that you can't remember how you lived without for so long? Maybe it was a kitchen gadget, a storage solution, or your favorite piece of décor. That's how you'll definitely feel about some of these genius home products with near-perfect Amazon reviews. Our editors have curated this list of 50 of the most clever and practical home goods available on Amazon right now. The best part? These potentially life-changing products are all under $40.
From one-of-a-kind organization products to electric tools that'll simplify your everyday routine, these 50 products are some of the absolute best that Amazon has to offer. If you don't believe us, just check the reviews.